14 December 2021
Steven Bartlett launches platform for building Web3 apps after $5m funding round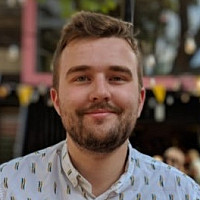 Steven Bartlett, the co-founder of Social Chain, has launched Web3 tech platform thirdweb in collaboration with the tech leader behind Bebo.
Bartlett and Furqan Rydhan, founding CTO of Bebo and AppLovin, have closed a funding round worth $5 million (£3.8 million) to launch the platform.
Investment came from business leaders including entrepreneur Gary Vaynerchuk; Product Hunt founder Ryan Hoover; Soona Amhaz, founder of Volt Capital; and Packy Mccormick, founder of Not Boring.
thirdweb is intended to make launching a Web3 project as simple as using Shopify to launch an ecommerce store, simplifying the process of building Web3 apps including NFT platforms, blockchain games and Decentralised Autonomous Organisations (DAOs).
According to the founders, more than 1,000 developers are currently using the platform in its early access stage.
Steven Bartlett said: "We built thirdweb to allow entrepreneurs, developers, brands and creators to unlock the potential of this 3rd iteration of the internet in the easiest way possible - without having to learn a brand new coding language and without needing to hire a completely new team.
"In the same way that Stripe made payments easy for builders and creators, thirdweb makes Web3 easy, unintimidating and accessible."
Furqan Rydhan added: "It's inevitable that web3 will be the foundation for the next wave of the internet, and we're excited to be providing the tools to build decentralized apps easily."
Very recently, Bartlett announced the launch of Flight Story, a new company helping public and crypto companies use social media to "tell their stories".