06 December 2021
From scoring goals to diving into the tech world: The founder of White Label Loyalty on why he wants to switch the passion back into customer loyalty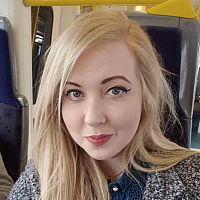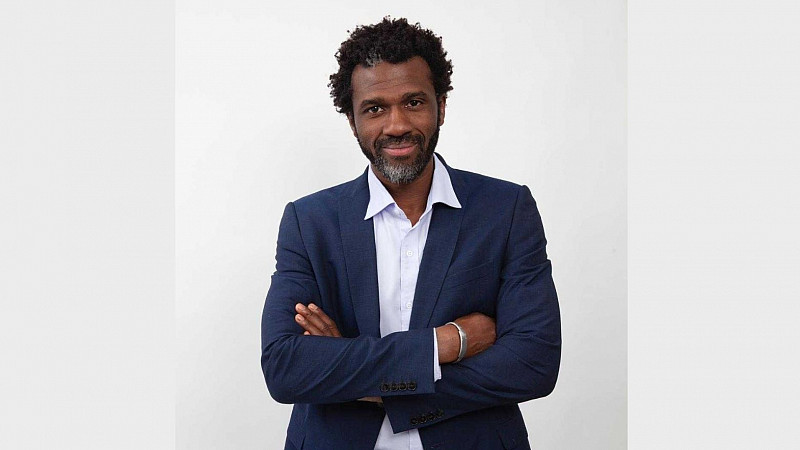 Achille Traore, former professional footballer and CEO of White Label Loyalty, explains why he made a pivot from football to the tech world and how the Leeds-based B2B marketing technology company plans to scale.
As the "engine" and technology behind Burger King's loyalty scheme in Europe, the White Label Loyalty platform is seeking to transform how brands build loyalty with customers.
"From my background in sport, there's no bigger loyalty than the passion of a football club," Traore told Prolific North.
Originally from Sweden, the footballer moved to Leeds after his career was cut short by an injury. Opting for a new career path, he decided to make the transition into the lucrative tech world.
"The pivot from sport to tech was made through a transition into the tech world where we took a product from zero to hero quite quickly."
He initially joined Leeds-based translation tech company thebigword and within 18 months saw how the company was turning over millions. 
"I thought, that's amazing. That's so easy compared to playing football!," he said.
Inspired by this, in 2009 he set out to launch digital advertising solutions company Top Screen Media, one of his first businesses which now works with clients including The World Trade Center.
Increasingly receiving acknowledgment as a tech entrepreneur and innovator, he was appointed as an Enterprise Ambassador at the University of Leeds. 
As an ambassador, he has since mentored a number of entrepreneurial students - including the co-founders who went on to establish LADBible.
Utilising his network at the university, he worked with a number of students on a project delving into the issues he pondered surrounding loyalty rewards programmes.
"From there we started creating the first version of the loyalty solution," he said. 
Launching White Label Loyalty in 2015, the company now counts large brands from PepsiCo Europe to Burger King Europe as clients.
"The reason we started White Label Loyalty is because fundamentally loyalty is broken.
"It doesn't really work and I've been consulting and delivering digital products to businesses for many years since 2009 when I founded Top Screen Media," he said.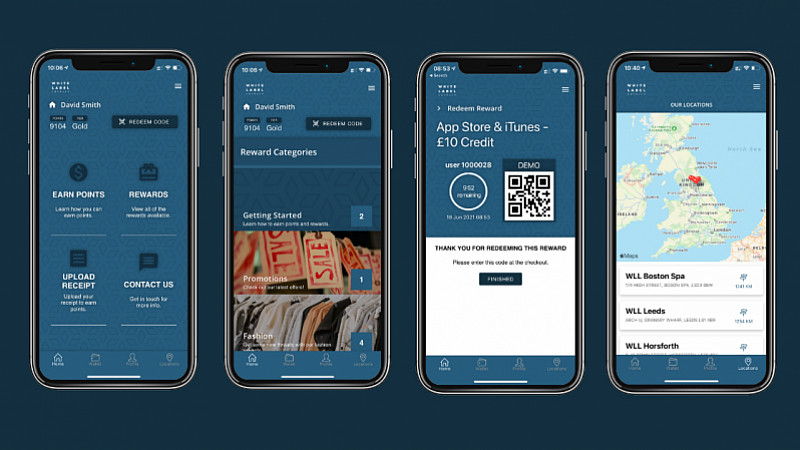 Creating fans through customer loyalty
The company provides digital loyalty solutions through its platform to help businesses improve the way they engage and retain customers by providing tailored reward experiences. 
"Everytime we talk to these big businesses the same problem is always mentioned. They all had problems with retention and problems with getting the engagement of customers. 
"Fundamentally, the loyalty problem is as well. I thought, why is nobody fixing this?," he said.
After digging into the issue, he realised most loyalty platforms are a "one-size fits all" typically only focusing on the hospitality industry and transactions.
"The vision is if the platform is good enough, it should be able to fit any type of use case in any industry," he said.
With a vision to change the loyalty system, he set out to create a solution that was data-driven, events-based and flexible to drive customer behaviour across all industries including B2B, retail and FMCG.
Keen to clarify how the platform works, he explained, "we are not running loyalty solutions, we are powering loyalty solutions. We are the technology that lies behind the really good loyalty solutions out there". 
Working with Burger King Europe, he explained while the brand had an existing app, it was missing a loyalty mechanism that worked. 
"We created the whole loyalty engine that runs Burger King so when customers sign up to the app we automatically create an account for them in our system," he explained.
Once a customer is signed up they receive a full loyalty profile equipped with a points balance, and sections which include options to redeem rewards and collect points. 
For Burger King, rather than creating something completely from scratch, he said, "they are using our loyalty engine embedded into their existing app".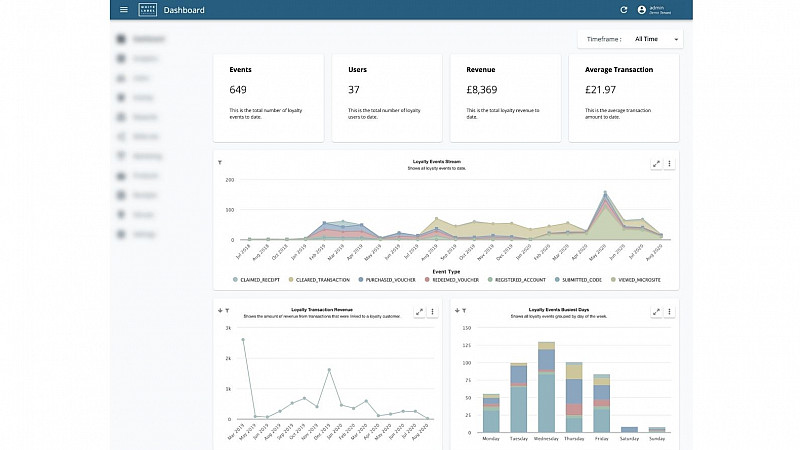 The company either aims to create a solution from end-to-end or work to become the loyalty component for businesses, if they already have an existing app or platform in place.
Through a data-driven approach and with the platform's AI model, brands can manage and monitor their own loyalty programmes through a dashboard on the platform which offers insights and details.
Businesses can assess and react to the revenue the loyalty programmes have brought in, the number of users, events and the amount of transactions created as a result of loyalty schemes.
In terms of the events-based system, the platform records every single customer interaction as an event in the system and the engine can use that data to generate a reaction to an interaction.
As an example, a voucher or a notification can be sent to customers if there is a trend in purchasing a certain product. "Rather than creating a loyalty scheme to fit a loyalty programme, you can create your own vision through your loyalty scheme because it's flexible," he said.
On why it is important for a loyalty programme to look beyond transactions, he explained: "Everything else around it is what makes a really good loyalty programme. It's the emotional loyalty side of it."
Reflecting on the loyalty fans have with sports, he said the emotional side of football is what keeps fans passionately supporting a team, through thick and thin.
"We're trying to bring that passion and loyalty to a brand into the physical world and into businesses," he said.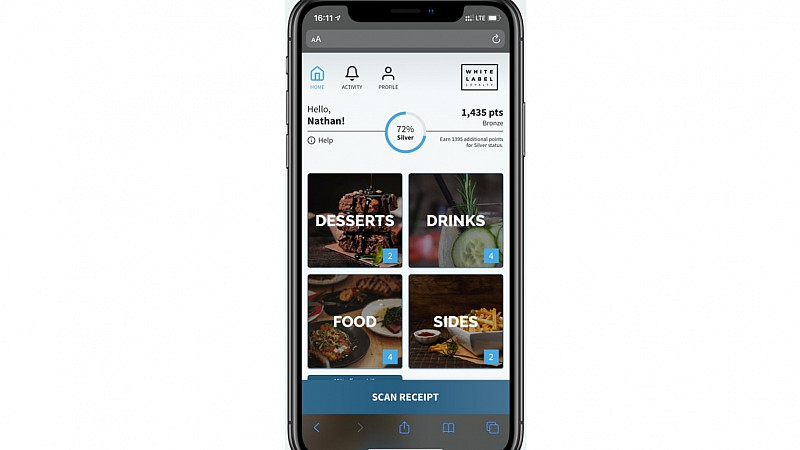 Future plans, Tech Nation and scaling
"We have been growing every year since the inception of business and it has not stopped because of Covid," he said.
He explained that a number of businesses in the loyalty space have contacted the company to "potentially" acquire them after struggling with the Covid-19 pandemic.
"That's down to our decision to create a platform which is agnostic. Many of the other platforms are focused on hospitality, restaurants or cafes and during covid they have been hit hard," he said. 
In September, the company was selected as one of three Northern tech companies to join Tech Nation's new Libra growth programme, which supports underrepresented founders who plan to grow and scale businesses. 
On being selected to be part of Tech Nation's Libra Growth programme, he said the company is excited to take part. "It comes at the right time as we are scaling the business as well," he added.
He announced the firm is currently scaling with PepsiCo Europe and plans to reveal more developments and key clients it is working with soon.
"Some of them are really big clients in different industries from the financial sectors to FMCG as well as in the US. We have so much interest in the US, so we are gearing up for that.
"In the next five years we will be a household name in loyalty. We don't like to stand still so we are always developing and evolving."
Although the company has a presence internationally, he added: "We might consider raising in the next year to grow internationally faster. We've not completely decided on that yet.
"From Yorkshire - to the world!"