25 October 2021
New brand set to be revealed as UKFast and ANS announce merger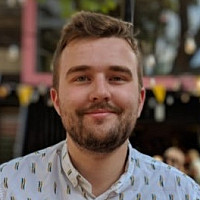 UKFast and ANS, both of which are controlled by private equity group Inflexion, are set to merge and come under an entirely new brand.
Inflexion took a controlling stake in UKFast in May 2020 following the exit of Lawrence and Gail Jones, and acquired ANS in June 2021, creating a group of digital and cloud companies.
The combined group is planning to reveal its new brand in due course, and will proceed with a combined strategy and operational board from January.
Paul Shannon - former CEO of ANS - has been appointed as Group CEO, while former UKFast Chair Richard Bishop will return as Chair of the group, which will combine UKFast's security and private cloud practice with the public cloud and digital go-to-market of ANS.
"I am excited by leading an enlarged group which provides significant scale and platform for future growth," said Shannon. 
"Together the businesses will offer a better service to customers and will be well placed to take advantage of the significant market growth opportunity."
Commenting earlier this year when Inflexion acquired ANS, UKFast CEO Ian Brown said: "The combined group creates tremendously exciting opportunities for our valued customers... With Inflexion's vision and support we are creating a unique digital transformation business."