10 August 2021
£250,000 investment for North East tech firm Bubo.AI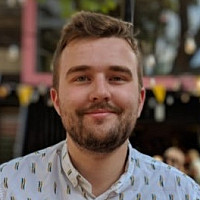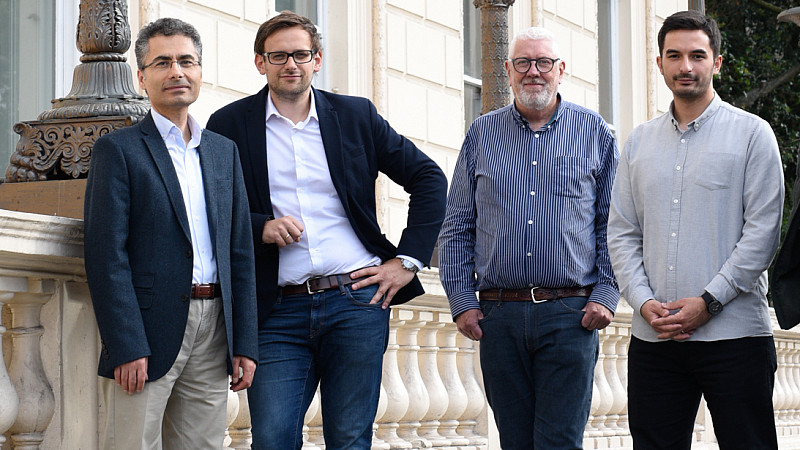 An AI-powered pricing tool based in Middlesbrough has secured £250,000 in funding from NPIF - Mercia Equity Finance to establish itself as a global leader.
Bubo.AI, which completed a £500,000 funding round led by NPIF last year to help bring their software to market, uses AI to track customer behaviour and recommend an optimum price based on what they're willing to pay and what the vendor will accept.
It was founded in 2019 by Alan Timothy and Marcin Lisowski (pictured, second right and second left) - who had previously worked on a pricing system as consultants to a client - along with Professor Huseyin Seker (pictured, left) of Birmingham University, an AI expert.
Currently, Bubo.AI employs nine individuals and plans to expand its workforce by 10 over the course of the year. It was named as one of Tech Nation's Rising Stars and announced its international growth plans in February.
Alan Timothy, CEO, said: "Bubo.AI is the only AI-driven pricing software that takes the perceived value to customers into account. We have been delighted by the awards and other recognition we have received so far. This funding will allow us to maintain our position at the leading edge of AI and establish the software as the world leader in its field."
Simon Crabtree, Investment Manager at Mercia, added: "Bubo.AI could help companies to revolutionise their approach to pricing and transform their profitability. Alan and the team are pioneering new levels of sophistication in pricing software. We are pleased to continue to support them as they build their reputation and their global client base."
The AI tech firm has won a selection of multinational clients including a European distributor of car parts as well as a major medical equipment company.