31 August 2021
Peak closes $75 million Series C fundraising round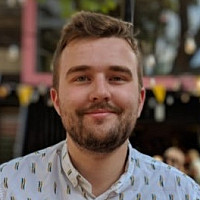 Manchester-based AI provider Peak has secured $75 million in Series C funding, led by the SoftBank Vision Fund II.
It says it plans to use the funding to democratise AI for businesses, accelerate development of the Decision Intelligence platform, and expand into Asia and the USA in the second half of this year.
This confirms earlier reports that the fund, which focuses on start-ups operating within artificial intelligence, would be injecting millions into Peak, whose total funding has now reached $119 million.
All of Peak's existing investors, including MMC Ventures, Oxx, Praetura Ventures, Arete and Octopus Ventures, took part in the most recent fundraising round. SoftBank Vision Fund II is a new investor in the start-up, which helps companies embed AI within their decisionmaking and operations.
Peak will create more than 200 new jobs globally in the coming year, as a result of opening new international offices and increasing R&D investment.
Richard Potter, Peak's co-founder and CEO, said: "We're proud to be working with some of the biggest brands in the world. Modern businesses are complex and operate in an ever-changing world.
"No other software company offers a platform like Peak. We uniquely simplify the task of data scientists and engineers, who use Peak to rapidly create and deploy AI applications to business users. These applications empower day-to-day decision makers across businesses to achieve transformational gains.
"We're delighted to welcome SoftBank as our new lead investor. The funding will help us empower many more businesses with Decision Intelligence over the coming years. It will further catalyze our growth and global expansion plans."
Max Ohrstrand, Senior Investor for SoftBank Investment Advisers, added: "In Peak we have a partner with a shared vision that the future enterprise will run on a centralized AI software platform capable of optimizing entire value chains. To realize this a new breed of platform is needed and we're hugely impressed with what Richard and the excellent team have built at Peak."