25 August 2021
Manchester AI firm to receive $50m SoftBank investment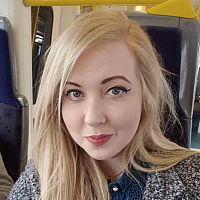 Manchester-based AI start-up Peak is set to receive $50m investment from global technology investor SoftBank, according to Sky News reports.
SoftBank's Vision Fund II is expected to inject millions into the AI firm in return for a "meaningful" stake, claim sources.
AI firm Peak, founded in 2014 by Richard Potter, David Leitch and Atul Sharma, has clients including PepsiCo and the fashion retailer PrettyLittleThing.
In February, the AI firm raised $21million in a Series B funding round, led by venture capital firm Oxx with participation from existing investors MMC Ventures and Praetura Ventures, and new investor Arete.
Speaking in February, co-founder and CEO Richard Potter said: "AI enables businesses to make consistently great decisions, faster and more accurately than ever before. Yet until recently this power was only in the hands of a select few. Our software empowers day-to-day decision makers across businesses, and we're proud to be working with household names such as PrettyLittleThing, KFC, and PepsiCo, and other industry leaders like Marshalls and Speedy Hire."
The tech firm is set to issue a statement on the news on 1st September.