15 July 2020
Bigger Boat launches new website and identity for £42m Wakefield tech firm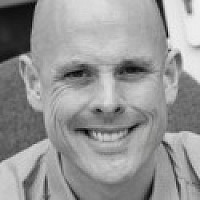 Wakefield cloud and technology firm Solutionize Global has launched a new corporate identity and website which has "resulted in impressive increases in website users and overall traffic."
West Yorkshire creative digital marketing agency The Bigger Boat created a new icon, website, marketing collateral and typography for the £42m firm.
Solutionize, which is in its 11th year of business and also has an office in London, is aiming to more than triple turnover by 2023.
"The desire was for the brand to better reflect its forward-thinking approach to tech, modern proposition, and exceptional people-focused company culture, when attracting new customers and digital talent," Solutionize said.
The rebrand, entitled 'Expect Outstanding', was launched four weeks ago and has resulted in a 33% increase in website users, and 34% and 30% uplifts in online sessions and traffic, respectively.
David Bentley, CEO and founder of Solutionize Global, said: "The Bigger Boat brought interesting and creative ideas to the table in modernising the look and feel of our business to reflect exponential growth. The branding and website really capture the essence of us as a business – and our future aspirations."
Bigger Boat creative director Doug Main added: "This was a really exciting challenge to get our teeth into. Solutionize Global continues to expand at a phenomenal rate and we loved producing something bold and culture-focused to support its incredible international ambitions."
Solutionize has clients including NHS Digital, Vodafone and World Wide Technology.