20 May 2020
Wakefield's Solutionize Global passes £42m turnover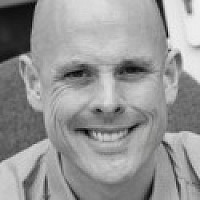 Wakefield-based cloud and technology services firm Solutionize Global has passed £42m turnover in 2019/20 – and is dedicating substantial investment into new Mayfair premises.
In 2019, the 11-year-old company quadrupled its headcount to 40-plus and launched a digital desk to support clients.
In addition, Solutionize, which is headquartered in Navigation Court, has joined Dell's 'Partner Program' as a Gold partner .
Founder David Bentley said: "Our team has grown with the simple mandate to deliver an outstanding and flexible service. Therefore, it's important we remain agile in our processes and invest in talent who are continuously challenging existing methods.
"We want to continue evolving and bringing the right solutions to the market that benefit our customers. This next phase of our business strategy does exactly that, we have a fantastic team in place to deliver the best outcomes."
Solutionize Global provides a portfolio of digital solutions, professional services and business process services across the technology sector. It specialises in cloud, IoT and networking.