12 November 2021
Prepare for the "metaverse" as social media becomes a "key retail channel"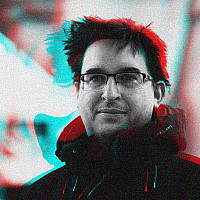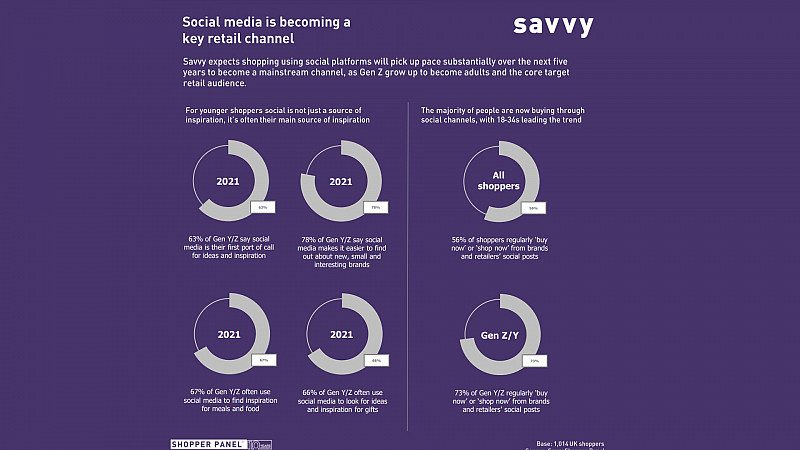 New research from Leeds' Savvy has illustrated the growing importance of social media for retail.
According to its survey 73% of younger shoppers are already shopping from brand and retailer social posts and 78% say social platforms make it easier to find out about "new, small and interesting brands."
Savvy added that the findings indicated that shopping using social media is likely to pick up pace "substantially" over the next 5 years as Gen Z become adults and the core target retail audience.
"Over recent years we've seen thousands of new brands, born on social channels, enter the market and flourish. Unlike big brands, the success of these businesses is based on innovation, creativity, and relevance, rather than the size of their marketing budgets. Retailing through social channels is far more democratic than store-based and traditional online retailing," explained Catherine Shuttleworth, CEO of Savvy.
"In 2017 only one in 10 of us had clicked on a 'shop now' or 'buy now' button on social media. Now, that has increased to 56 percent, rising to 73 percent among Gen Y and Gen Z.  As Gen Y drove the smartphone retail revolution in the past five years, we can see how Gen Z will drive the social retail revolution over the next five years."
The survey of 1000 UK shoppers found that 63% of Gen Y/Z shoppers used social media as their first option for ideas and inspiration. 67% added that they regularly used it to find inspiration for meals and food. 66% went on social for ideas and inspiration for gifts.
"As we consider the online retailing environment of the future, the metaverse is where we should look. It is the next incarnation of social media which will provide virtual 3D spaces where people cannot only interact with each other, play and learn, but shop in new interesting ways," added Alastair Lockhart, Insight Director at Savvy.
"Already, from pretty much a standing start, we find that a quarter of UK shoppers are aware of the metaverse and, of them, 60 percent believe they understand what it is. This is not simply an evolution, this would require retailers to fundamentally rethink how they present themselves, how they communicate what they stand for, and how they sell."