30 September 2021
Exclusive: French publisher Hachette on its new Manchester base and "ambitious" plans to hire diverse talent across the North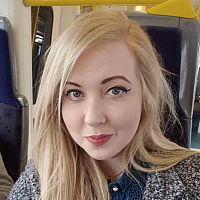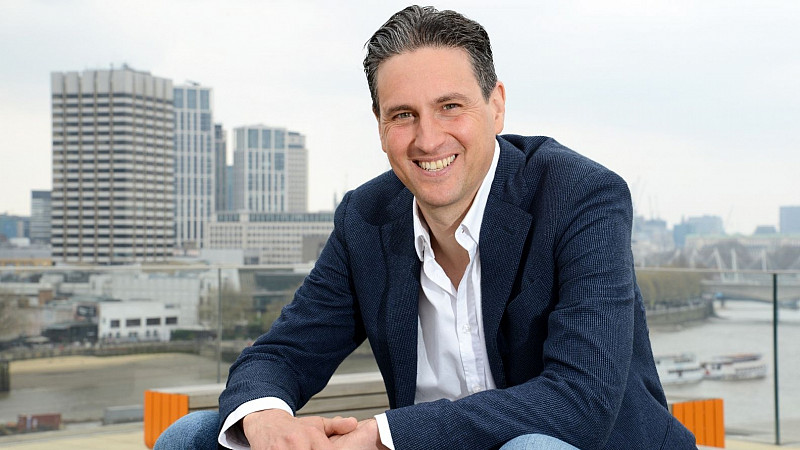 Hachette, the UK's second largest consumer publisher, has revealed plans to cement its roots in the North and tap into diverse regional talent with three new Northern offices.
"In order to publish for the widest possible audience it seems difficult to do that just operating from one base in London," David Shelley, CEO of Hachette UK, told Prolific North.
"You've got to put down some roots," he added, on Hachette's plans to steer its focus away from London to amplify the myriad of diverse voices from regions across the UK.
Surrounded by dozens of books in a podcast room from Hachette's newly opened Manchester office, he pointed to the array of titles written by authors from Manchester.
It was the first time he had visited the new office space in Bruntwood's Blackfriars House, which opened in July, with 11 staff moving in.
His visit to the Manchester base coincided with Hachette's National Offices Day event, its first virtual celebration to connect its workforce from around the UK.
The event featured a series of 'spotlight' tours on each of Hachette UK's five new offices and featured discussions with representatives from Sheffield publisher And Other Stories and BBC Manchester, as well as a keynote speech from Claire Malcolm, the CEO of New Writing North.
Alongside the new Manchester office the publisher has also opened offices in Newcastle, Sheffield, Bristol and Edinburgh.
Following a consultation with staff, up to 60 opted to relocate from Hachette's headquarters in London to each of the new regional teams.
"I think the appeal in some ways is self-evident because they are vibrant, exciting, creative cities," he said.
While he plans to remain at the publisher's London base, he explained the new regional offices will offer "freedom and flexibility" for roles to be based in any office. 
"I'd like to see more people hired from these places and just to decentralise a bit," he explained, on what he hopes to achieve from the shift away from London to regional bases.
"I want us to be very ambitious for this," he added.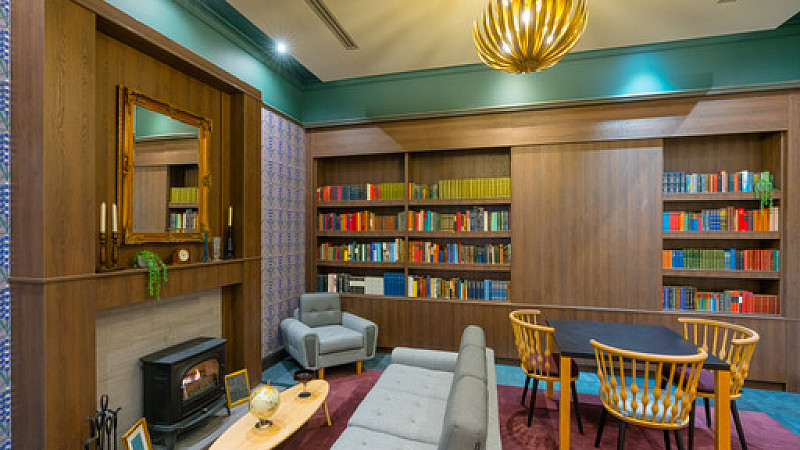 "Demystifying" publishing and branching out to regional talent
"I think we need to recognise that the UK is changing. 
"There are a lot of creatives not based in London, who don't want to be based in London, who have always been based here who want to stay here or move here," he explained.
Newcastle, Sheffield and Manchester are part of Hachette's strategy to tap into regional creative talent.
"Part of the strategy for having these offices is our mission is to make it easy for everyone, everywhere, to unlock new worlds of knowledge, entertainment and opportunity," he said.
"There are a lot of writers, illustrators [and] translators who live in and around Manchester, Sheffield, Newcastle.
"We'll be able to pick up some fantastic new talent," he added.
Earlier this year, the publisher outlined two key phases to its plans with its national offices. 
The first was to gauge interest in staff wanting to relocate and then embed offices in local communities. 
In September, seven staff moved into Hachette's new office at The Workstation in Sheffield, and in Newcastle, the publisher is set to move into a coworking space with development agency New Writing North.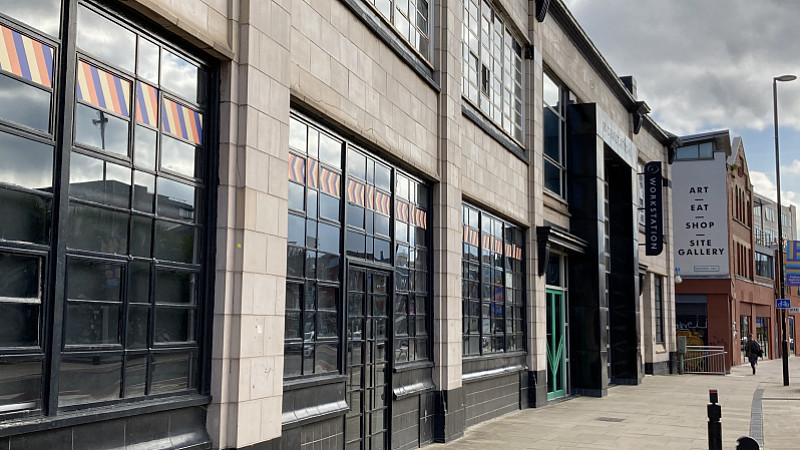 The second phase outlined plans to expand the regional offices in a bid to boost each team with additional hires.
To do this, he is keen to promote publishing as an industry accessible to everyone.
"We are keen to have diversity of talent," he explained.
The publisher launched a series of free virtual events this year to explore publishing as part of its diversity and inclusion programme, Changing the Story.
Passionate about publishing as an industry, Shelley wants to "demystify" misconceptions about the publishing world and the steps it takes to break into the industry. 
"You don't need to have an English degree. You don't need to have gone to these particular universities. There's a lot of roles and skills for everyone," he said.
"People don't always realise what a vibrant, dynamic industry it is," he enthusiastically explained.
Shelley, who has worked for Hachette for 16 years, has had various roles in his journey working at the publishing house. 
He previously worked as an editor for crime novels until he was promoted to the role of CEO four years ago.
"My ethos is to try and help creative people do their best work," he explained.
With a collaborative approach, he explained the regional bases will become a "hub" for authors, and teams will become immersed in regional writers' groups, libraries, schools, bookshops and arts organisations.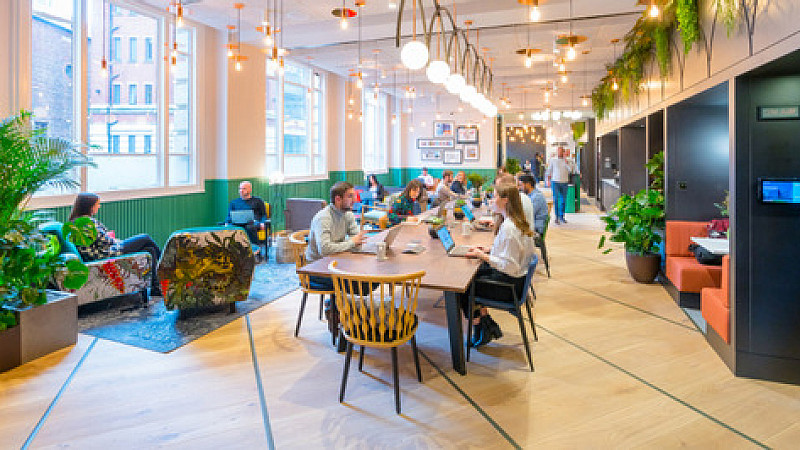 "We'll understand the complexities and diversity of the UK that will be much more representative in all senses," he added.
It is in a bid to tap into the "creative culture" which "you can't do from London" in different regions, he explained.
"It is [...] quite a big investment I feel will pay off because we will be able to expand," he said.  
Future of Hachette
Hachette UK, owned by the world's second largest trade and educational publisher Hachette Livre, is made up of a "federation" of different imprints and 10 autonomous publishing divisions.
"I'd like to see us open up new imprints or new divisions within these cities," he said.
On the future of Hachette's strategy in the North, he is keen for the new offices to grow and be "really plugged into the creative scene".
It ties into Hachette's plans to introduce a three-day office hybrid working policy, set to be phased in from October. 
"The idea is that as a creative business we're collaborative and we spark off each other," which, he explained, is harder to do through the world of remote working.
"So far, we've seemed to have a good reaction to people being back in the office," he added.
He hopes by next year there will be over 100 people in the regional bases and added, "I hope that will continue to grow pretty fast".
"A complaint about publishing is sometimes that it's London centric or it's publishing for a certain audience.
"I'd like to think in five years' time that will be much less the case," he said.