23 July 2021
Hachette to open 3 North of England offices by the Autumn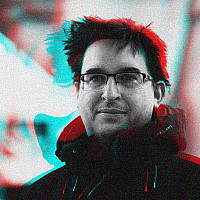 The UK's second largest book publisher has confirmed that it will have opened 3 Northern offices by the end of September.
In total almost 60 London-based staff will move to regional bases, in Manchester, Bristol, Newcastle, Edinburgh and Sheffield.
The publisher initially announced the move in 2020, with plans put on hold due to the Covid-19 pandemic. It came following a year-long consultation with staff, with more than half saying they wanted to move outside of London.
"I am really excited about our national offices, which I hope will provide a gateway into creative talent - authors, illustrators, translators, publishing professionals - around the UK," said David Shelley, CEO of Hachette UK.
"We are ambitious for these offices' growth and development over the coming years, and we really look forward to working closely with bookshops, libraries, arts organisations and charities in all the cities in which we will be based. I hope it will be a transformative venture for our publishing and widen our horizons in all sorts of exciting new ways."
The Manchester city centre office has just opened and is headed up by Picture Book Development Director, North, Emma Layfield with a total of 11 staff.
Newcastle will follow, with a team of 4, led by Rosie Gailer, the Communications Director at John Murray Press and Sarah Fortune, Project Editor at Orion.
The Sheffield operation will open in September, with 7 staff reporting to Sarah Castleton, the Editorial Director of Little, Brown. 
The company added that it would also start recruiting locally to "forge close links with local talent and diversify its workforce."
"We're very excited to be opening our five new offices finally, after the various delays of the last 18 months. This first phase is about staff relocating, embedding the offices in their new communities and getting closer to local readers, writers and booksellers," added Nick Davies, Managing Director at John Murray Press.
"But it's the second phase, where we look to grow these offices by hiring from more diverse talent pools across the country, that's the really exciting, game-changing moment. We are already advertising on a national level. Following one recent job ad, 60% of the longlist applied to work from one of our five national offices, so the appetite is clearly there."
 Later in the year, Hachette UK said it would be working in the regions to hold myth-busting sessions for aspiring authors on creative writing, editing and pitching, and the publishing industry in general.