02 August 2021
Last chance to submit information for inclusion in the Top 50 PR Agencies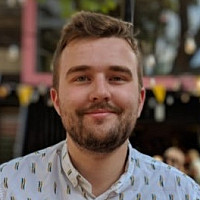 You've got until Friday to get in touch with our research partners for consideration in this year's PR ranking, which is set to be revealed in September.
The Top 50 PR List is being compiled by independent researchers Mustard, and will be announced on Prolific North on September 24th.
It is the benchmark ranking for the North of England's PR agencies, and widely relied upon to find the region's top-performing communications agencies. However, the deadline for information submission arrives on August 6th.
The Top 50 PR Agencies is based upon financials including shareholder funds, turnover, pre-tax profit, headcount and growth. This is sourced directly from agencies - shared confidentially with Mustard Research - and confirmed with the financial reporting company fame BVD plus data at Companies House.
The ranking sits alongside Prolific North's other annual research-based industry lists, including the Top 50 Digital Agencies and Top 50 Integrated Agencies.
To discuss inclusion for your company or a client, email PN50@mustard-research.com before the end of the week to share the most up-to-date information.
Get in contact with our research partners by August 6th for a chance to be included on the most trusted ranking for the region's PR sector.