17 January 2019
National Theatre of Scotland reveals new identity from Music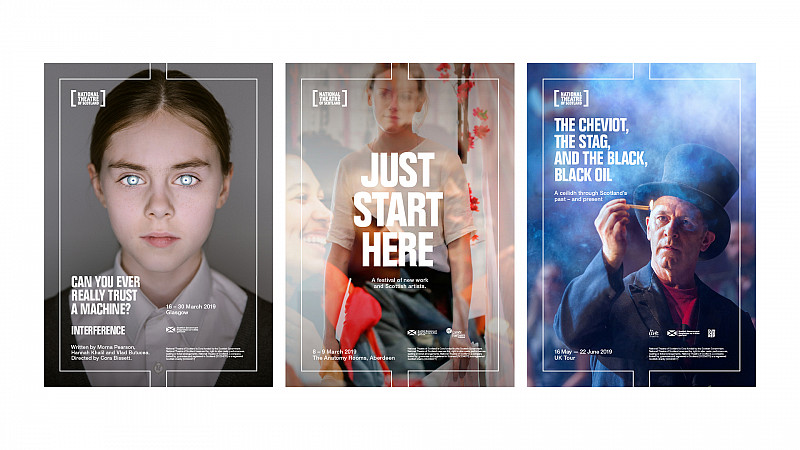 Music has revealed the new identity for the National Museum of Scotland, following its appointment last summer.
The Manchester agency was brought in to refresh the branding for the "theatre without walls" and ensure consistency across its marketing and communications.
Established in 2006, The National Theatre of Scotland has staged more than 250 productions in tower blocks, airports, schools, community halls, ferries and forests - as well as on stage.
"The National Theatre of Scotland is committed to being a theatre for everyone and to stage productions to wherever audiences can be found. Working with Music on our brand refresh has enabled us to have a consistent visual identity across the wide variety of the productions we tour throughout Scotland and further afield," said Charlotte Gross, The National Theatre of Scotland's director of audience & media.
"This is key factor to help develop brand recognition and audience loyalty and we are very much looking forward to continue to work with this clear and elegant branding across all our marketing formats."
Music's associate creative director, Oliver Wigglesworth explained that the ever changing performance venues were the inspiration for the look and feel:
"We were excited by their unique positioning as a 'theatre without walls', and by the eclectic nature of their performances – although that became our biggest challenge," he said.
"Our emphasis was very much on creating a framework that allows all communications to both reflect the individual nature of each performance, and give the brand a constant thread in order to be recognisable as a whole. We can't wait to see the new look and feel rolled out during 2019."
Music developed brand guidelines and ran "tone of voice" workshops with the in-house team.