07 February 2018
The Market Creative rebrands Aggregate Industries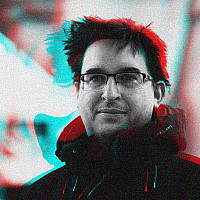 The Market Creative is behind the new look for construction and building material manufacturer and supplier, Aggregate Industries.
The Manchester agency came up with a new colour palette, tone of voice and creative, to underline the notion of being 'at the heart of construction'. 
"We've created a vibrant and distinctive brand, which will help Aggregate Industries compete in what is a particularly crowded market. The focus on people and personality will help create more emotional and memorable connections with the brand," said Sue Benson, managing director at The Market Creative.
The yellows, reds and purples are intended to provide warmth to the brand and differentiate it from its competitors. The pyramid-shape is used to place its people at the centre.
"Our people are the beating heart of our business. They are what make us different and the right partner for construction projects. Their skills and talent are enabling us to deliver the sustainable future that we're trying to achieve," added Mark Collier, director of marketing at Aggregate Industries.
"It was important that this ethos was creatively expressed in the new branding and we're delighted with the result."
The Market Creative became its lead agency for creative design services last year.