16 September 2020
Cheshire agency rebrands PANDAS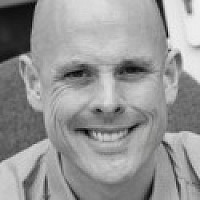 Cheshire design and brand agency JG Creative has created a new brand for PANDAS, the national charity which supports parents suffering from pre and post-natal depression.
PANDAS is the only service in the UK offering free post-natal depression support and has seen calls increase by 75% during lockdown. 
JG Creative has repositioned the brand to better reflect the support services it offers and to help it communicate with parents. 
Joanne Grubb, owner and creative director at JG Creative, said: "This rebrand was a wonderful experience as we worked hand in hand with the charity through one of its most challenging times and it was vital that we adapt our original plans to reflect this.
"A new logo, colour scheme and narrative, along with brand assets such as the umbrella icons and 'Hope for Parents' strapline, have been created to represent what PANDAS is and what it does. The brand has also been designed to appeal to both mum's and dad's with powerful connotations of supporting mental health.
"We incorporated an umbrella icon into the logo because it is symbolic of temporary protection and shelter and clearly communicates the supportive nature of the organisation.
Annie Belasco, head of charity for PANDAS, added: "We had to make a huge decision about our rebrand at the height of the pandemic when people really needed us. We knew we had to get this right as the sustainability of the charity depended on it.
"We had complete trust in the team at JG Creative and I really believe that our future is now more secure following this rebrand."