17 August 2020
Lesniak Swann appointed as principal agency by British Gypsum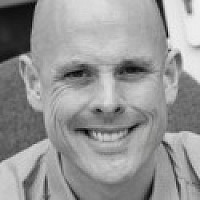 Specialist B2B marketing agency Lesniak Swann has won a competitive pitch to become British Gypsum's principal agency for strategic brand and marketing communications.
British Gypsum is the UK's leading manufacturer of interior lining systems and part of the Saint-Gobain group. It was seeking an agency to provide an integrated suite of marketing services for both the British Gypsum brand and its Gyproc, Thistle, Gypframe and Glasroc products.
Activity will be focussed on maintaining and growing prominent market positions and bringing greater attention to the organisation's commitment to shaping a more sustainable construction industry.
Stacey Temprell, British Gypsum's Marketing Director, said: "We were highly impressed by Lesniak Swann's vision for how our brand strategy could help in furthering British Gypsum's position as an established industry leader; crucially, one that's ready to help the building industry evolve to meet the challenges of the 21st century.
"Lesniak Swann showed great understanding of our markets and audiences, and an ability to deliver a cohesive strategy across these without losing impact or relevancy."
Alex Swann, Lesniak Swann MD, added: "We pride ourselves on producing B2B marketing strategies and activity that helps organisations such as Michelin, Cadent and Saint-Gobain to create distinct competitive advantage in their markets.
"As an integrated agency, that means we're able to both develop strong brand strategy and implement campaigns across all channels – whether that be digital, print, PR, social or megaphone. We're delighted to be bringing this experience to British Gypsum."