27 July 2020
Dead Pixel Films chooses Avant PR to handle media relations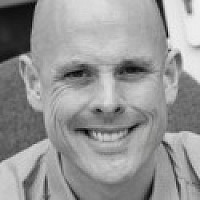 Manchester video content production company Dead Pixel Films has appointed Avant PR to handle its media relations.
Dead Pixel, run by Creative Director Kieran Edwards and Director of Photography Cal Thomson, specialises in the sports, lifestyle and food sectors.
It produces creative social and commercial videos that are tailor-made for use by brands across organic and paid social media, pre-roll and on demand.
The team has produced films for brands including Myprotein, Heck, Superdry, Subaru and Frankie & Benny's.
Avant PR, also Manchester-based, will work with Dead Pixel on a proactive press campaign that will communicate news, expert comment and profiles  to national and regional industry and business press.
Edwards said: "We're very strategic in our approach to growth and working with a PR agency is a logical next piece to the puzzle for us, and one that I know will add a great deal of value.
"We decided to work with Avant because of their refreshing approach. We knew we didn't want another B2B strategy but instead, wanted to approach PR differently and looked for a team that can adapt their lifestyle brand experience to fit us.
"It's clear that Jazmin and Ellen not only understand us but understand the people that we want to reach and work with within certain brands - so we're very excited for the next six months."
Avant will work to promote news of Dead Pixel Films' upcoming projects including its work with All About Greens, which will entail producing a series of plant-based cooking videos due to go live in September.
Avant PR is a specialist fashion, beauty and entertainment public relations agency, with clients including Creative Nature, The Cheeky Panda and Liena.