27 February 2020
Leeds announces "ambitious" National Poetry Centre plans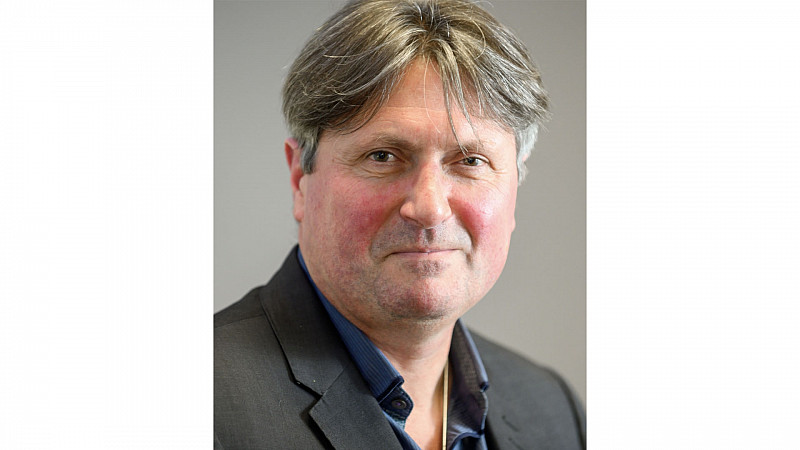 Plans are being developed for a National Poetry Centre in Leeds, to mark the appointment of Yorkshire's Simon Armitage as Poet Laureate.
It will be led by Leeds City Council, Leeds 2023, the University of Leeds and a number of other partners.
The aim of the centre is to have a public space, which offers an extensive poetry collection, along with research facilities, rehearsal and performance spaces, a cafe and opportunities for writers to exchange ideas. There will also be event spaces for events and accommodation for visiting writers.
Armitage, who is also Professor of Poetry at the University of Leeds said the project is his response to the opportunities offered by his new role:
"One very ambitious goal I have set myself over the forthcoming decade of my tenure is to develop a National Poetry Centre, to bring poetry in line with other national art forms that have their own headquarters and venues, such as the National Theatre and the National Gallery etc.
"In my view the centre needs to be outside London and Leeds is an ideal location: accessible, central, dynamic, contemporary, future-minded, people-oriented, community-aware, committed to cultural regeneration, and building momentum towards 2023."
He added that poetry "needed" a major centre:
"Poetry is one of our most ancient and proudest artistic endeavours, steeped in tradition, history and ritual, it's also undergoing an incredible renaissance at present, particularly in relation to new generations of writers and performers across diverse backgrounds who have found in poetry a way of articulating their concerns and expressing their feelings."
The University of Leeds will work closely on the project with other partners.
"The University has a long-standing and historically important engagement with poetry and poets, and many of our alumni have gone on to great acclaim. Simon Armitage is the University's first Professor of Poetry, and we have globally significant archives of individual poets and publishers in our Special Collections in the Brotherton Library", added Vice-Chancellor, Sir Alan Langlands.
"We are very proud of our literary achievements, and a National Poetry Centre is a wonderful fit with both our mission to educate and engage, and our aspirations to be a world-leading University with strong local roots and a truly international character and outlook. Collaborating with Professor Armitage offers our city, as well as our students and staff from all over the world, a fantastic opportunity to showcase the terrific literary work that is going on here."
They are hoping to open the centre in time for Leeds' year of culture in 2023. The partners are now in the process of identifying a site and securing funding.