08 August 2019
Wayne Rooney to wear 32 as part of sponsorship deal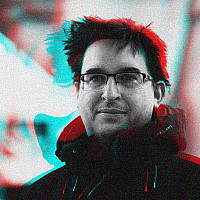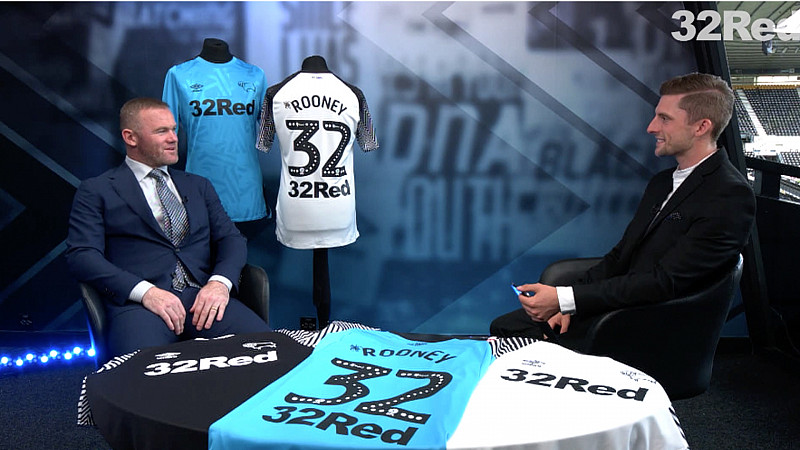 Wayne Rooney's return to English football has already caused a stir, because of a marketing deal with gaming firm, 32Red.
The former Everton and Manchester United striker will take up a player-coach role at Derby County next year.
However, the Rams also reported that "on the back of" Rooney joining, they had signed a "record-breaking" deal with shirt sponsor, 32Red.
This will see Rooney wear the number 32 shirt.
Headlines this morning include:
"SEEING 32RED Coleen Rooney furious at husband Wayne's Derby deal with bookies 32Red after he blew £1million in betting spree" The Sun;
"Gambling lawmaker criticises Wayne Rooney being given No 32 at Derby as part of sponsorship deal with 32Red" Daily Telegraph;
"Critics slam Wayne Rooney's £7.8m deal with Derby to wear 32 shirt to promote betting firm 32Red as 'CRASS' and 'embarrassing'" Daily Mail;
"Wayne Rooney: Ex-England captain's Derby shirt number 'adds to moral issue'" BBC Online.
"Obviously, the commercial opportunities this creates are widespread and significant. On the back of Wayne joining the club, we have just been offered a record-breaking sponsorship deal with our principal shirt sponsor, 32Red," stated Mel Morris, Derby County Executive Chairman.
"We are keen to leverage Wayne's involvement and the support of 32Red with our community initiatives, expanding the work such as the Team Talk mental health programme which is supported by our Community Trust and 32Red."
The gambling firm stated that they are not directly contributing to Rooney's wages, which are said to be up to £100k per week.
Former Sports Minister, Richard Caborn said the move wouldn't go down well with the football authorities "or the Government."
Rooney has previously hit the headlines for racking up reported £500k losses at Manchester's 235 casino in 2017. His autobiography also refers to his wife Coleen being "furious" about gambling at the start of his career.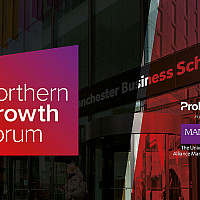 Join our exclusive half-day event for business leaders
Register your interest to attend the Northern Growth Forum