23 August 2019
Love delves into BrewDog's history for vodka brand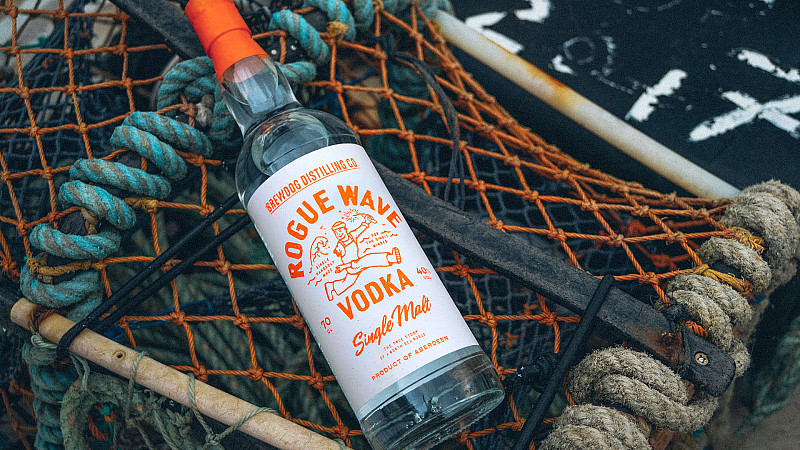 Love has revealed Rogue Wave, its third brand design work for BrewDog.
The look of the new vodka has been inspired to reflect BrewDog's Aberdeen heritage and also the family of founder, James Watt. The Manchester agency discovered that his cousin, Alex, was a sailor, who lost his arm in a freak fishing accident in the North Sea.
It's Alex, who's the on-pack "hero" with a "deliberately lo-fi" illustration. His orange oilskins inspire the colour on the packaging - a break from the usual red.
"When we heard the story of James' vodka loving cousin Alex, we just knew it was gold dust," explained Love Founder & Executive Creative Director David Palmer.
"Marry that with a hugely characterful single malt vodka and you get a straight-up, yet darkly humorous new entrant into a category that arguably needs an injection of personality".
Love has been working with BrewDog on an equity return basis.
"Once again, Love has nailed the brief to create a stand-out brand from scratch," added BrewDog MD David Gates.
"Leaning on our founder James Watt's family history has allowed Love to create a distinctive pack design and branding, making Rogue Wave stand out amongst the repetitive reds of other vodka brands.
"We're immensely proud of the quality of design and speed of which we're entering the spirits market this year, as testament by stellar sales figures and consumer feedback. With more brands still to come, watch this space".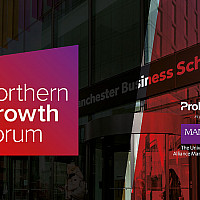 Join our exclusive half-day event for business leaders
Register your interest to attend the Northern Growth Forum