21 April 2021
Standby Productions to create film for local wildlife charity as part of newly formed partnership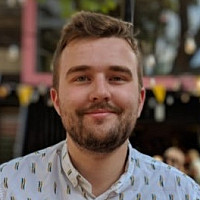 Standby Productions, the Ancoats-based video production house, has partnered with The Wildlife Trust for Manchester, Lancashire and North Merseyside (LWT), pledging 1% of turnover in the process.
As part of its partnership with LWT, Standby will create a short film as a donation to the charity, as well as the financial contribution. The video will highlight what LWT is doing in Greater Manchester to protect and conserve peatland areas.
It comes as Standby Productions celebrates its 10th anniversary this year. The company wanted to find a way to give back to mark the occasion, and its team will also be volunteering for LWT helping with restoration and conservation work. 
Simon Owen, Founder and MD of Standby Productions, said: "We're really passionate about nature and the environment and this past year has highlighted how important it is for us to do our bit to protect it. We initially approached LWT to donate trees, but they informed us that conserving peatland was in fact far more crucial due to the vital role it plays in the ecosystem as it stores more carbon than a forest - something I knew nothing about until now.
"On top of the financial donation, we're going to be producing video content for the charity to use in awareness campaigns to help support its mission - and make people aware of something I also didn't know was so important."
Sarah Johnson, Lancashire Peatlands Initiative Project Manager at Lancashire Wildlife Trust, added: "We are absolutely delighted to be working with Standby Productions. A large part of Greater Manchester was once a huge peatland called Chat Moss, but sadly now only fragments of it remain.
"By working to restore these we are not only recreating homes for lots of rare and specialised plants and animals, but also helping to halt the release of huge amounts of carbon into the atmosphere. However, this crucial work is simply not possible without the support of our companies such as Standby Productions. This partnership will help us make a real difference to the fight against both our climate and biodiversity crises."