03 October 2019
Prolific North invites senior marketers to evening focused on Nostalgia in Advertising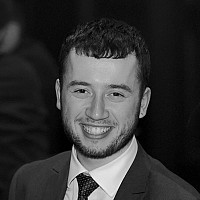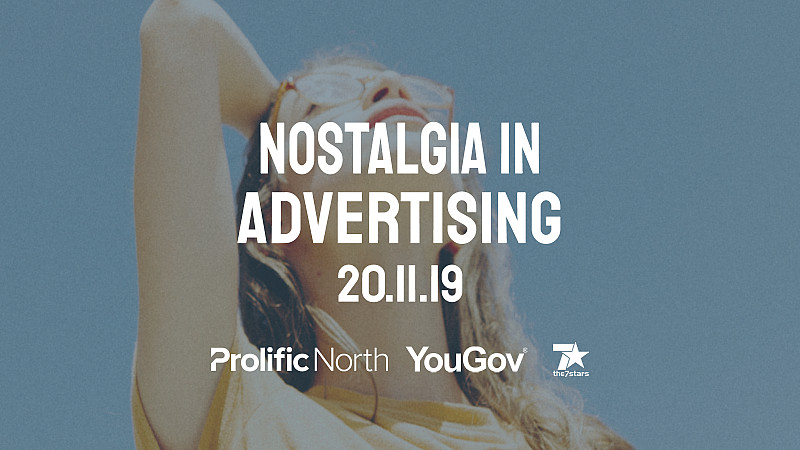 Senior marketers from agencies and brands are invited to attend an insightful evening event looking at how nostalgia can be used in advertising.
Prolific North is partnering up with YouGov and the7stars to help share valuable research and commentary about how brands are using nostalgia as a marketing tool.
The exclusive event will take place at Accelerate Places, 101 Princess Street, Manchester, M1 6DD, between 6pm and 9pm on Wednesday, November 20th.
YouGov, a global research and analytics company, has previously published whitepapers exploring consumer insight into loyalty schemes and whether the public believes brands should have a voice on social issues.
For their latest whitepaper, to be released early November, they decided to partner up with the7stars, the UK's largest independent media company. The paper, which examines the power of reminiscence in marketing, is titled: 'Nostalgia - is it what it used to be?'.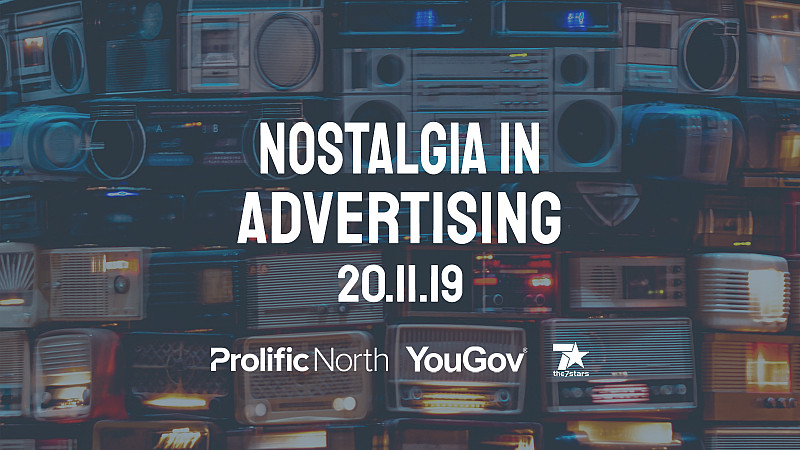 With a special focus on nostalgia as a marketing tool, the paper aims to establish exactly why the past is still so influential among consumers in Britain today.
For the benefit of senior marketers at both brands and agencies, the exclusive evening is an opportunity to hear the key findings of the paper, enjoy an informal panel discussion and enjoy drinks and canapés with peers from the sector.
So far, the confirmed panellists include Amelia Brophy, Head of Data Products at YouGov UK and Helen Rose, Head of Insight & Analytics at the7stars.
Amelia Brophy, said: "Both YouGov and the7stars have noticed an uptick in nostalgia in advertising, and positive nostalgia amongst consumers in general. This event seeks to challenge the idea of nostalgia and explore if people are nostalgic for times they hadn't lived through to understand if it is an effective way to connect with consumers and tell stories about brands."
The panel will also include senior representatives from brands who have used nostalgia as a tool in their campaigns. 
Antonia Stockwell, Head of Marketing at YouGov UK, said: "Placing consumers at the heart of strategic decision-making is paramount to marketing success. At YouGov, we've been holding conversations with consumers for nearly 20 years and it is our duty to continuously provide a representative portrait of what the world thinks.
"The event is aimed at brands and agencies who are looking to understand just how powerful nostalgia is as a marketing tool and exactly why the past is still so influential among consumers in Britain today."
Attendees will be able to scan a QR code to download the whitepaper to their phones on the night as well as ask questions of the panel.
Numbers are limited for this event so if you're a marketer at a brand or agency who is interested in attending, please apply on this event page and a member of the Prolific North team will get in touch.