19 May 2022
Rajars - "Best ever results" for commercial radio groups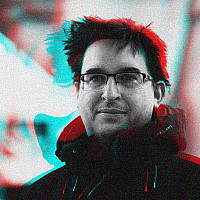 The major commercial radio groups, Bauer and Global have both seen their radio figures rise in the latest Rajar radio listening figures.
In total, commercial radio has broken through 37m for the first time (37.168m). That compares to 33.8m listening across all BBC Radio. The BBC is still ahead in terms of the share of hours listened to.
Todays figures cover the first quarter of 2022 and reveal that 49.7m adults, or 89% of the adult (15+) UK population tuned into the radio every week. The total number of weekly hours was 1.012bn.
Radio listeners are continuing to move towards digital, with DAB accounting for 60% of digital listening hours (688m) and smart speakers (15%) closing in on web/app listening (18%).
Global
Global remains the biggest commercial player with its brands including Heart, Capital, Smooth, LBC and Classic FM. It recorded its highest ever reach (25.8m), with 242m hours listened to and a 24% share.
"It's an enormous privilege to have millions of people tuning in to our brands every day in increasing numbers," said Ashley Tabor-King OBE, Founder & Executive President of Global.
"In these challenging times every single Globaller does their absolute best to bring our listeners news and analysis, relaxation and feel good entertainment as well as the very best hit music. News and nostalgia are fuelling growth and we are here for our audiences every step of the way, constantly looking to innovate and build more of what people love."
Bauer
Bauer Media Audio UK has secured its best ever reach, with 21m across all its stations, including the Hits, Absolute and Magic Radio Networks.
The group has seen it "highest ever" digital listening, with 76% tuning in via digital platforms, compared to an industry average of 68%. 
"Who wouldn't be delighted with these results?  They really showcase how commercial radio is driving industry growth, with even more listeners tuning in than ever before," said Dee Ford CBE, Group Managing Director, Bauer Media Audio UK.
"Audiences clearly love and trust radio and we're proud to create world-class content and deliver it however listeners want it. That's why we are digital market leaders."
Communicorp UK
Manchester-based Communicorp UK which operates 7 regional Capital, Heart and Smooth brands, as well as XS Manchester achieved 3.2m listeners across its stations.
Smooth North West is the largest commercial radio station outside of London, with 984k reach. Smooth North East had 540k reach.
Heart North Wales reached 106k each week; while Heart Yorkshire had 453k reach.
BBC Radio
Nationally, BBC Radio 5 Live had a reach of 5.56m, while sister station, BBC Radio 5 Sports Extra achieved 807k.
BBC Radio 6 Music, which will be increasing its presence in Salford, marked its 20th anniversary with 2.8m listeners - it's highest quarter to date.
"How better to celebrate the 20th anniversary of the much loved BBC Radio 6 Music than with these figures! They really illustrate the unique place that the station has in its listeners' lives, with its eclectic schedule and specialist, passionate DJs who day in day out champion music. Congratulations to everyone involved in making the station the success it continues to be!" said Charlotte Moore, BBC Chief Content Officer.
In total, BBC Nations Radio and BBC Local Radio had a combined audience of 8.64m.
"And what a way to mark the return of our live music festivals this year, as we emerge from the pandemic and look ahead to Radio 1's Big Weekend in Coventry, an eight week season of the BBC Proms and Radio 2 Live in Leeds, bringing big acts and a wide range of performances to audiences across the UK," continued Moore.
"All our live stations provide millions of people with relevant, world class content so brilliantly, and we also continue to see BBC Sounds grow as listening habits evolve, particularly amongst younger audiences."
BBC Sounds had a record number of plays (179m) of podcasts and on-demand radio, as well as 4.1m plays of its music mixes. On third party platforms, there were 288m downloads of BBC podcasts and on-demand radio programmes.
[This story will be updated as we get more reaction from local and regional stations]