31 May 2022
What3words partnership for Manchester ecommerce shipping specialist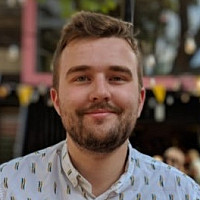 Shipster, the shipping integration platform, has today announced its partnership with location start-up what3words to bolster the delivery experience.
Developed by Manchester-based Oddsphere, Shipster connects more than 100 ecommerce warehouses with more than 40 courier services. The new what3words partnership will let online sellers automatically include the what3words address in delivery information.
What3words, which was founded in 2013, generates a unique three-word code for each three-metre square around the world, letting very precise locations be shared easily.
"Working with what3words has been very easy and the technology has been simple to add to our platform," said Tony Cheetham, Founder & MD of Shipster. 
"It's a feature that will make deliveries more successful the first time around for our clients with customers in remote, complex or unique locations."
In March, it was announced that Shipster has secured backing from Fearless Adventures, the VC firm launched by Dominic McGregor, David Newns and Charlie Yates.
Chris Sheldrick, co-founder & CEO at what3words, added: "It has been great working with the innovative team at Shipster who immediately recognised the benefits of integrating our technology. We are looking forward to seeing what3words addresses appear on their shipping labels and improving the delivery experience for consumers and couriers alike."
Hayley Cowburn, Marketing Director at Shipster, also said: "I've known about what3words for a long time in the context of the app and emergency services and believe it could be a revolutionary tool in delivery too.
"I'm excited that Shipster can play a part in bringing this technology to the eCommerce market and I'm looking forward to seeing it on our shipping labels."