30 April 2018
Now Healthcare teams up with Aviva to produce 'digital GP' app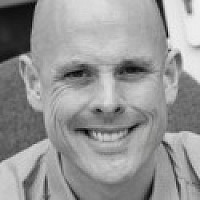 Insurance giant Aviva has teamed up with Now Healthcare Group to give its large corporate health customers access to more than 1,000 GPs via a new app.
As Aviva Health's strategic provider of digital GP services, Manchester's Now Healthcare has offered customers access to NHS-qualified GPs via an Aviva-branded mobile app called Aviva Digital GP.
The app allows customers to book video consultations with a GP, receive remote diagnoses and obtain advice on simpler medical queries via a live chat facility. Further features include a choice of whether consultations are with a male or female GP, as well as the ability to book consultations with the same doctor each time.
There is also access to a UK-wide pharmacy network offering a next-day prescription delivery service.
Mark Noble, CEO, Global Health at Aviva, said: "Aviva is excited about appointing Now Healthcare Group as our new strategic provider of digital health services. At Aviva we're keen to provide our customers with digital solutions to help make their lives easier and give greater control of their health.
"We are confident that this new relationship will provide Aviva with opportunities to enhance, evolve and change the way we look after the health of our customers." 
Lee Dentith, CEO & Founder of NHG, added: "Now Healthcare Group is delighted to be working with Aviva to deliver our innovative healthcare services to its vast client and customer base.
"This relationship, following our exemplary Care Quality Commission report, further cements our status as our industry's leading provider, and we're very excited to be working with one of the UK's largest insurers to bring convenient and accessible healthcare to more and more people."