16 September 2021
Digital City Festival returns in 2022 to reunite the global business community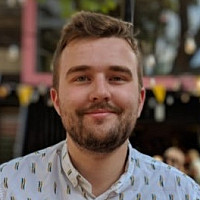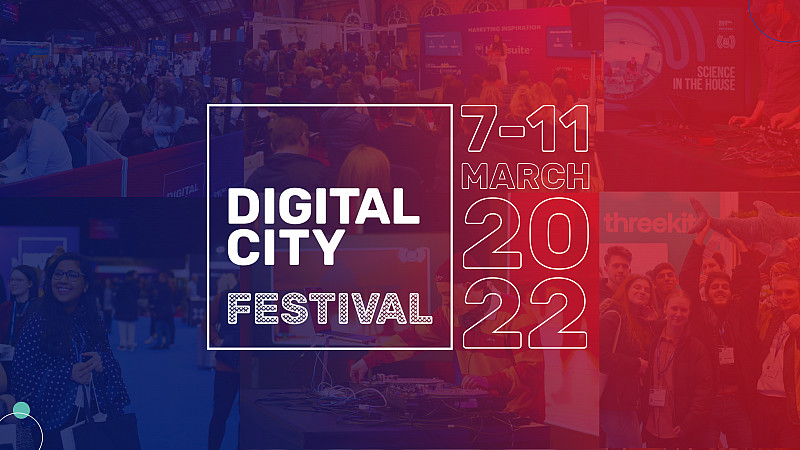 The annual programme of events exploring what makes a digital city is to return in 2022 from March 7th to 11th, with support from a host of global businesses and the Mayor of Greater Manchester Andy Burnham.
Reuniting the global business community, Digital City Festival will once again be home to a wide range of unmissable live events, with a hybrid format remaining following its success in 2021.
Andy Burnham, who spoke at the official opening event of the inaugural Digital City Festival in 2020, has once again thrown his support behind the festival, which focuses on Manchester as a case study of what a rapidly developing digital city region looks like.
"I'm delighted to see Digital City Festival return live to Greater Manchester as the first major UK tech event in 2022", said Burnham. 
"Since its inception in 2020, the festival has already made a huge impact in bringing together the global digital community to connect and address key challenges facing developing digital city regions. 
"Plans are also underway to create a week of events that also include culture, live music and art so we can properly celebrate. I encourage the community to once again join us in Greater Manchester, or online, to support and be part of it."
The centrepoint of the week of live and digital events comprising Digital City Festival will be Digital City Expo on March 9th and 10th, a two-day exhibition at the landmark Manchester Central, showcasing everything the thriving digital sector from around the world has to offer. Click here to register for the 2020 Expo.
"
Digital City Festival has made a huge impact bringing together the global digital community to address key challenges.
⁠— Andy Burnham, Mayor of Greater Manchester
What's more, the Digital City Awards will return, once again recognising the people, projects and organisations helping to build a better future through digital technology. Hosted on March 10th, the awards will champion innovation, talent and brilliance in the sector.
Cllr Andrew Western, GMCA Lead for Digital, Work and Skills, said: "Events of this kind are invaluable for the digital sector and so I'm pleased to hear Digital City Festival will once again return for 2022. Our Digital Blueprint for Greater Manchester puts people at the heart of our plans and so it's only right that as a region we bring people together to showcase, celebrate and learn from each other what makes a leading digital city."
Digital City Festival was launched in 2020 over five days across Greater Manchester, including the first Digital City Expo. In 2021 it went truly digital, hosted from MediaCityUK on a dedicated portal bringing digital thought leadership to the Digital City Festival audience.
In 2022, the offering will be hybrid, with a wide range of partner events on top of what's on as part of Digital City Festival across Greater Manchester.
Martyn Collins, Digital City Festival Director, concluded: "We're so excited to continue the journey of Digital City Festival in person and make it the must-attend annual event for the global digital community, here in Manchester. 
"It's time for us to reconnect and get back to business. I look forward to welcoming the world's top tech, ecommerce, marketing and media companies, international trade delegations, and global brands for a week of collaboration, innovation, and optimism for a better future."
To register or learn more about becoming a sponsor, exhibitor, speaker or partner, click here.