09 September 2020
Run PPC relocates from Leeds to Huddersfield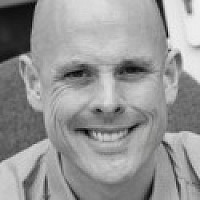 Google Ads specialist Run PPC has relocated from Leeds to Huddersfield.
The firm was set up by two former Google employees in 2017 and has operated from offices in Leeds. Now Managing Director Conor Hardy has taken the decision to relocate to a new home in Lion Chambers on John William Street in Huddersfield.
Run PPC has more than 30 retained clients from across the UK, including Statement Kitchens, Solarshield and Office Groceries, and helps them improve the performance of their Google Ads campaigns.
Hardy said: "The Coronavirus pandemic was problematic for many local businesses, and we certainly felt the impact, but we have succeeded in building our client base back up to the extent that we are now surpassing previous levels.
"Our new location in the heart of Huddersfield suits our ambitions perfectly and we are proud to be one of the newest members of the town's business community.
"As Google-trained experts, we're excited to build relationships with our new neighbours across the town and help them get the absolute most out of their advertising spend.
"Our free audits can let business owners know within hours how their campaigns are performing and where improvements can be made."
Run PPC has a full-time headcount of seven, with four of those based permanently in the office. The firm has also recently employed a digital director who will work on a part-time basis to manage marketing output.