25 March 2020
Chester's Clicky appointed by Touch Medical Media to develop digital offering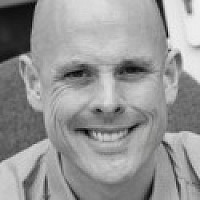 Chester-based Clicky has been brought in by health care firm Touch Medical Media to help shape its digital offering.
Touch Medical Media offer a service that brings credible content and practical expert opinion to health care professionals, ensuring that rapidly published and trusted content is available.
Clicky has been appointed to work alongside Touch Medical Media's internal marketing team to provide support with website maintenance, management support and evolution.
Sam Gadsby, Managing Director of Clicky, said: 'We've seen a real trend of both healthcare and pharmaceutical businesses upping their game in terms of digital footprint and strategy recently.
"Clicky already serve some excellent global clients in the sector - and our team have developed an excellent understanding of how to create a real ROI in this marketplace."
Touch Medical Media offer something unique and useful to their sector and we look forward to making sure their service is backed up by the best digital practices.'
Jane Wrenn, Head of Group Operations at Touch Medical Media, added: 'We're delighted to be working with Clicky and looking forward to pushing our online medical education forward to the next level. It's exciting to be working with a young and vibrant team who are enthusiastic and knowledgeable about digital."