07 January 2019
M247 doubles footprint at Manchester Science Park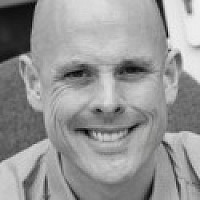 Manchester internet infrastructure company M247 has doubled its footprint to nearly 12,000 sq ft at Manchester Science Park and signed a five-year extension there.
The campus is part of Bruntwood SciTech and is managed by Manchester Science Partnerships, with ANS and UK Fast forming part of the cluster.
M247 specialises in super-fast internet connectivity and network infrastructure and was founded in 2003 as Metronet (UK). It had just five staff when it launched at Manchester Science Park, but following two acquisitions - hosting company M247 and fibre business Venus Business Communications - now employs more than 250 in Manchester, London and Bucharest.
The company rebranded as M247 in 2018.
Tom Renn, Managing Director of Manchester Science Partnerships, said: "The growth of M247 – from start-up to industry leader – has been a pleasure to watch and we've been delighted to support the evolution of a longstanding customer into an important market player.
"Working in partnership with M247, we have developed MSP's own digital infrastructure to become one of the most resilient and the best connected internet site in the North; our Manchester Science Park campus has a dark fibre ring around it and houses some of the most important datacentres in Manchester, providing super high bandwidth to our customers and between each of our buildings.
"The company has enabled the success of some of Manchester's leading technology firms and the cluster which has formed around Turing House and Manchester Science Park has connectivity and cloud storage credentials to rival anywhere in Europe.
"We're committed to supporting dynamic entrepreneurs at the helm of promising startups.The M247 story can be inspiration to them all, and irrefutable evidence of the benefits of the co-innovation opportunities on our campuses."
Jenny Davies, CEO of M247 added: "This is an exciting period of growth for M247 and we are proud that we can continue this journey by further investment in our facilities with MSP. This expansion not only marks our commitment to the North West, but our drive for customer excellence and the creation of a vibrant and flexible environment for our people."