14 October 2020
'A year of challenges' - Channel 4 chief reflects on first anniversary in Leeds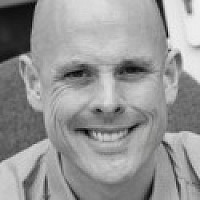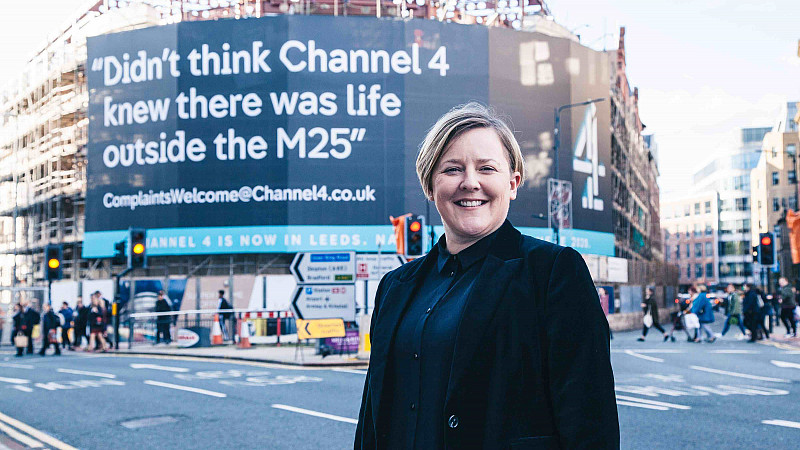 Channel 4 celebrates the first anniversary of its new Leeds HQ this week and Sinead Rocks admits, with some understatement, that "it's been a year of challenges".
The broadcaster moved to the building in the West Gate development last October, while work was being completed on the Majestic, which will eventually be its permanent home.
"We had a really good start, in that we managed to get our office open on a really tight turnaround," Rocks, Channel 4's Managing Director for the Nations and Regions, tells Prolific North.
"We opened the Leeds office less than a year after the city had been announced as the home of our new HQ, so there was a lot of frantic work to get the site open and operational.
"The next big piece of work was recruitment and that went well. Then lockdown happened and no sooner were our offices open than we had to pull the shutters down.
"The challenge then was how do we, overnight, turn ourselves into an organisation where everyone works remotely and we can commission and take receipt of programmes with such restrictions in place."
Despite the significant challenges of covid, which continue, Rocks insists that Channel 4 has emerged strongly, proving it is an "immensely flexible and sustainable" business.
In March, there were about 90 staff based in Leeds, and now the figure is 120, although the majority are still working from home. Eventually the aim is for 300 posts to be based across the hubs in Bristol, Glasgow, Manchester and Leeds.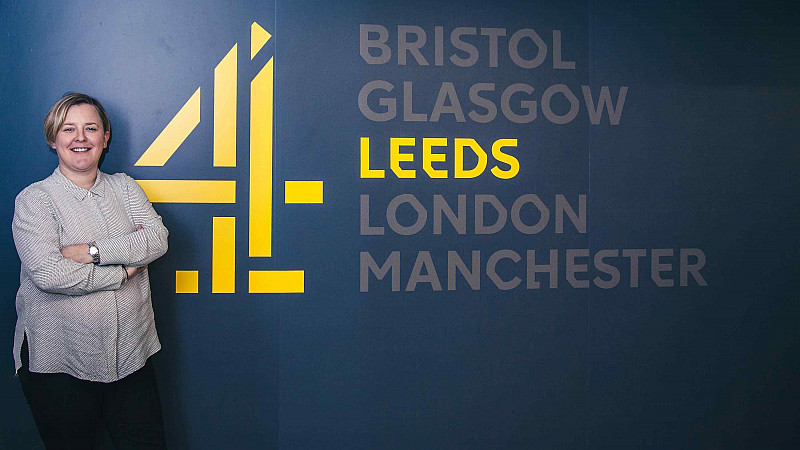 Another major part of the strategy in the Nations and Regions is around training and development. Today Rocks has announced the 4Skills initiative, which she promises will "supercharge efforts to seek out and develop talent."
4Skills will "reach out to people of all ages and from all sorts of backgrounds" including school children, young people wanting to break into broadcasting, those seeking to take their careers in the industry to the next level and people who might never have even thought about working in broadcasting.
Rocks says: "Launching 4 Skills is important for us, because it means we are able to bring a training and skills programme to life that aligns with what we want to do in terms of building and strengthen it outside London. Thats a big piece of work for us."
Last week, Prolific North reported that the government was mooting the possibility of selling all or part of Channel 4.
Rocks, who joined the broadcaster from the BBC in April 2019, responds: "This story comes around every so often. (Chief executive) Alex (Mahon) made some comments in relation to this last week.
"Events of the pandemic have shown Channel 4 is extremely flexible and sustainable. We don't take money from the taxpayer and have managed to ride out the covid storm from a financial point of view.
"We acted really quickly, cut costs early on, haven't had to make any redundancies and haven't taken any govt funding, while at the same time growing our share. We believe we are doing really well in an exceptionally unexpected year."
And Rocks argues that the broadcaster is helping to drive a growth in the creative industries in Leeds, Yorkshire and the North as a whole. 
"One of the reasons Channel 4 chose Leeds was because there was a real desire from those involved in the city to work together, and with us, to collectively strengthen the creative sector. Those discussions and conversations have continued throughout lockdown."
Eventually, operations will be driven from the impressive Majestic building in Leeds. The plan had been to move there by the end of this year, although that is now looking unlikely, for obvious reasons.
"I walk past the Majestic every day with a mixture of excitement and awe," Rocks says. "We're not there yet but we're getting closer. The building looks amazing and that will be another huge milestone for us."