25 February 2019
Tommy Robinson protest against the BBC attracts 4,000 at MediaCityUK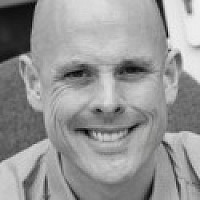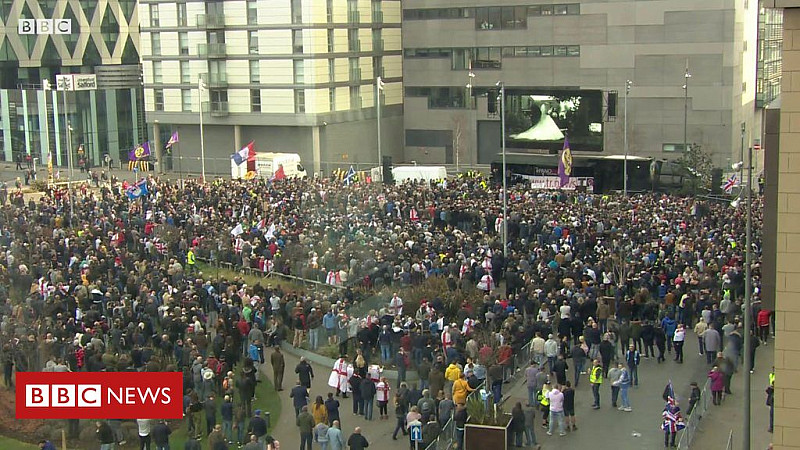 About 4,000 people attended a 'Panodrama' event in support of former English Defence League leader Tommy Robinson at MediaCityUK on Saturday.
Robinson, whose real name is Stephen Yaxley-Lennon, is the subject of an upcoming Panorama investigation. He organised the rally outside the BBC's offices to criticise the programme.
The aim of the protest, he said, was to make a stand "against the corrupt media" and he called for the BBC licence fee to be scrapped. Greater Manchester Police last week warned that as many as 10,000 people could attend the protest. 
About 500 people attended a counter-protest by anti-fascists. During the 'Panodrama' rally, a film was shown on a big screen the organisers had brought to MediaCity, which included undercover filming of Panorama reporter John Sweeney, carried out by a supporter of Yaxley-Lennon.
Sweeney was heard saying "one of my political heroes is the former head of the IRA Martin McGuinness", although the BBC says this was taken out of context because Sweeney was specifically referencing McGuinness's role in the Northern Ireland peace process.
The BBC said the episode would follow its "strict editorial guidelines" and a spokeswoman added: "The BBC strongly rejects any suggestion that our journalism is 'faked' or biased.
"Any programme we broadcast will adhere to the BBC's strict editorial guidelines. Some of the footage which has been released was recorded without our knowledge during this investigation and John Sweeney made some offensive and inappropriate remarks, for which he apologises. BBC Panorama's investigation will continue."
UKIP leader Gerard Batten told demonstrators that Yaxley-Lennon "speaks up for things that are right, he tells the truth and he can mobilise lots of people like you, and that's what they fear".
The National Union of Journalists said they "roundly condemn Tommy Robinson... and his fellow, far-right thugs who intend to intimidate staff at the corporation, particularly those working on Panorama. BBC staff should be free to do their jobs without these threats.
"Intimidation, threats and violence carried out by far-right protesters systematically targeting the media, especially photojournalists, are becoming more frequent and we will always call out this behaviour and report criminal activity to the police."
Register now for the Marketing Show North
The two-day expo returns to Event City in Manchester on February 27th and 28th 2019