23 July 2018
BBC reveals more of eagerly-awaited Age Before Beauty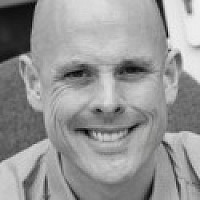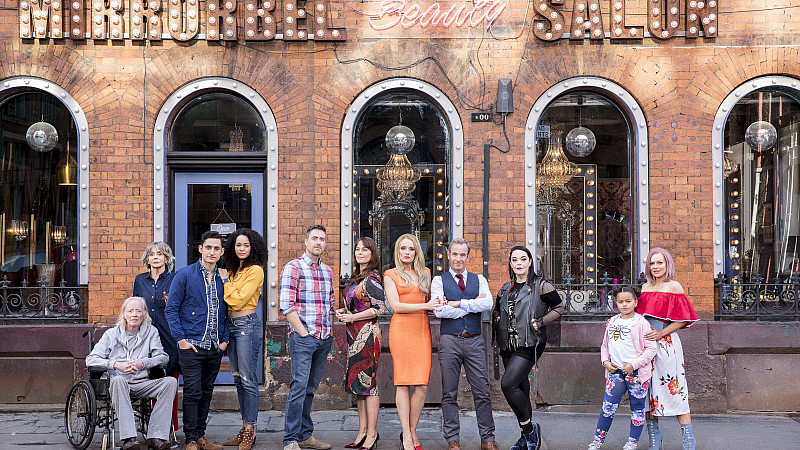 The BBC has revealed more details about the eagerly-awaited new Debbie Horsfield drama Age Before Beauty, which is set in a Manchester beauty salon and debuts on BBC One at 9pm on Tuesday July 31st.
The six-part drama stars Robson Green (Grantchester), Sue Johnston (Downton Abbey), Polly Walker (Mr Selfridge) and James Murray (Him). It is written by Horsfield (Poldark, Cutting It), made by Mainstreet Pictures and explores "youth, age, instant gratification and long-term relationships".
At its heart is an unconventional family "rife with sibling rivalries and unconventional parenting through the generations".
Also starring are Lisa Riley (Three Girls), Kelly Harrison (The Level), Vicky Myers (The Five) and Madeleine Mantock (Into The Badlands).
Age Before Beauty is produced by Guy De Glanville and the director is Paul Norton Walker (I Want My Wife Back, Riviera). Writer and creator Debbie Horsfield is executive producer alongside Laura Mackie and Sally Haynes, Joint Managing Directors of Mainstreet Pictures; and Elizabeth Kilgarriff for the BBC.
BBC synopsis:
"Married to Wesley (James Murray) for 25 years, Bel (Polly Walker) has spent the last 18 years as a homemaker and mum to their twins - but having just waved them off to university, now has a void in her life.
Enter Teddy (Robson Green), brother-in-law and long-time best friend, begging her to step in and rescue the family business - a down-at-heel beauty salon in Manchester's Northern Quarter.
Like Bel, it could do with a bit of a face-lift. And possibly a clear-out, since it employs her high-maintenance family: mother Ivy-Rae (Sue Johnston), a Northern Soul fanatic and spray tan technician; sisters Leanne (Kelly Harrison) - part-time nail-technician, part-time personal stylist; Tina (Lisa Riley) -'body artist' aka tattooist; and Heidi (Myers) - fillers & Botox, cosmetic surgery addict - mother to Disney, plump, nine year-old wannabe Pageant Queen.
Into the mix comes beautiful 20-something Personal Trainer Lorelei (Madeleine Mantock)who seems to have caught Wes's eye... can Bel reconcile the demands of her business, her warring family and the problems in her marriage?"
Foreword by Debbie Horsfield:
"In 2001 I worked with Laura Mackie and Sally Haynes on a series called Cutting It, which was set in the world of hairdressing. Fifteen years on, Laura, Sally and I were discussing what had changed in the world of makeovers and personal grooming, and we agreed that women - and increasingly, men - had become much more obsessed with looking youthful.
The anti-ageing side of the beauty industry had exploded in those intervening years so we thought it would be interesting to explore the impact on three generations of one family by using it as the backdrop to our saga.
Age Before Beauty explores the expectations we have, and the 'rules' we create about what people are 'allowed' to do at any given age. It was inspired by a feature I read about what women were and weren't 'allowed' to wear, according to their age and shape! [No bikinis after 35. No long hair over 40.
No mini-skirts after 25. No leather trousers ever unless you're 6ft tall and a size 8!] It made me wonder what other rules are there out there, which people feel they have to abide by? Especially in a world of selfies and social media where so many people are keen to pass judgement and so many people feel they have much to live up to.
So Age Before Beauty became less about specific anti-ageing beauty treatments and much more about characters deciding to confound age-related expectations - for better or worse - at whatever age they fancied! I say for better or worse because one of the things we explore is the midlife crisis.
We ask the question: Is it automatically better to be young? Does age always envy youth? Is beauty always the thing to aim for? Or does youth and beauty ever have anything to learn from age and maturity?
We're looking at three generations of one family and exploring how they deal with the demands of youth, age and everything in between. And how they confound expectations. So for instance, the worst-behaved generation is actually the oldest and the most sexualised and overdressed is actually a nine year-old!
Family has always played a large role in my work and I enjoy exploring the dynamics between siblings and different generations. In Age Before Beauty we have three generations, aged from nine to late 60s, and we've been fortunate enough to assemble an extraordinary cast.
The drama is set in my home town of Manchester. Obviously I'm biased but I feel there are particular qualities about the city (its vibrant multiculturalism and ever-changing faces) and its inhabitants (their resilience, irreverence, inventiveness, humour) - which make for particularly entertaining drama.
It's been fun to return to the world of contemporary Manchester after being immersed in 18th century Cornwall for the past few years, but in truth I've loved both worlds and would happily return to either and both!"