01 June 2017
Cutting It team signs Robson Green and Sue Johnston for Manchester drama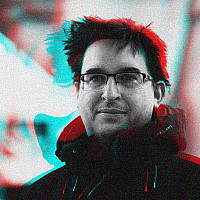 The casting has been announced for new BBC One drama, Age Before Beauty.
Made by the team behind Cutting It, it will star Robson Green (Granchester), Sue Johnston (Downton Abbey), Polly Walker (Mr Selfridge) and James Murray (Him).
The 6-part series is set in Manchester's Northern Quarter and filming begins  next week.
Described as an "exploration of youth, age, instant gratification and long-term relationships set within the beauty industry" it also stars Lisa Riley (Three Girls), Kelly Harrison (The Level), Vicky Myers (The Five) and Madeleine Mantock (Into the Badlands).
It's written by Cutting It creator, Debbie Horsfield, who'll also executive produce. The production company is Mainstream Pictures.
"It's a tribute to Debbie Horsfield's beautifully written characters that we have attracted such a brilliant cast to Age Before Beauty," said executive producer and joint MD at Mainstreet Pictures, Sally Haynes.
Age Before Beauty is produced by Guy De Glanville and the director is Paul Norton Walker (I Want My Wife Back, Riviera).