14 May 2018
Indie Club relaunches as national trade body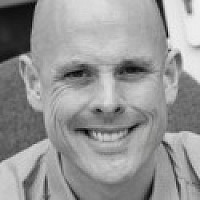 The Indie Club, which was set up to campaign for more TV work to be delivered outside London, has relaunched as a national trade body for independent content production companies and freelance programme makers.
"We pledge to represent the growing, converging and fast moving content production sector in a way that has never been done before and we'll be throwing big networking parties, so we all have fun along the way," a statement from The Indie Club read.
It added that "diversity, fairness and transparency" would be at its heart.
Founder member Cat Lewis, CEO of Nine Lives Media, said: "This is a new style of trade body for independent production companies, on line content producers, facility houses, ancillary TV businesses, related social media enterprises, screen agencies and freelancers across the UK which is tailored to our fast changing digital age."
Fellow founder member Colin McKeown, CEO of LA Productions, added: "Nine Lives and LA Productions don't sit around talking about the importance of diversity - we do diversity day in day out. We are genuinely committed to improving our industry long term."
Writers Jimmy McGovern, Paul Abbott, Sally Wainwright and Russell T Davies have all signed The Indie Club's recent submission to Ofcom, alongside more than a thousand (1,170) other companies and programme makers.
McGovern said: "I'm interested in the next generation of TV talent from the north and if all the TV jobs are in London – there won't be one."
The Indie Club plans to soon appoint a Chief Executive Officer and will initially be run from Nine Lives' offices in MediaCityUK.