13 December 2017
Benbow unveils final commissions as CBeebies Controller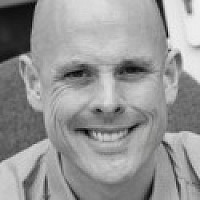 Kay Benbow has signed her last round of commissions as Controller of CBeebies, including a 50-minute special of The Tempest in partnership with the Royal Shakespeare Company, before departing the BBC at the end of the year.
In July, the BBC announced a major overhaul of its Salford-based children's department in a move that saw the departure of several senior staff, including Benbow, who has been CBeebies Controller for seven and a half years.
Filming of The Tempest will begin at the Lawrence Batley Theatre in Huddersfield in February 2018 for an Easter broadcast. The production will use original Shakespearean text with integrated explanation for the pre-school audience. 
Tony Reed will executive produce a cast of CBeebies, Royal Shakespeare Company and acting talent including Steven Kynman as William Shakespeare and Justin Fletcher as Caliban.
Other new commissions are:
Lochside: 20 x 15-minute pre-school drama based on the adventures of three children living in a Scottish village community. The series is executive produced by Sara Harkins.
Junk Rescue: 15 x 15-minute series features hosts Danny Sebastian, Zoe Pocock and a child-led team of Junkyard Helpers as they find fun and creative ways to turn garbage into useable items. Executive produced by Julia Bond.
Baby Club: 20 x 15-minute a series co-created by Christopher Pilkington and Emma Hyman that teaches parents how to spend more engaging time with their babies and toddlers. Executive produced by Michael Towner.
CBeebies has also picked up third seasons of Go Jetters, Time for School and Magic Hands, along with recommissioning Yakka Dee, Gigglebiz, Something Special and My Petsaurus.