04 November 2021
BBC Radio launches Indie Development Fund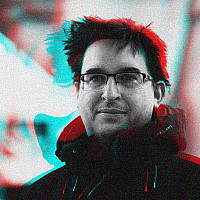 BBC Radio has set up an annual £250k development fund, which is specifically targeting independent audio producers.
The cash will be available to indies working across pop, classical, speech and podcast and is designed to help companies who may not already have sizeable or regular commissions from the BBC.
"The independent sector is booming with creative ideas and there are many small to medium sized companies who can help us to deliver more for our audiences," explained BBC Chief Content Officer, Charlotte Moore.
"This development fund will support indies with their plans, feeding directly into the BBC's commitments to champion new talent, increase diversity and be more representative of the UK as a whole."
Successful indies will receive funding for a specific development idea or aspect of their work, and will also receive regular mentoring from the relevant BBC commissioning team.
"We welcome the launch of this fund which will help independent production companies from all over the UK grow and develop, enabling them to reflect a more diverse range of voices, perspectives, stories and ideas in the BBC's radio output," added Chloe Straw, Managing Director of AudioUK.
The Radio Indie development fund will launch on 16th November 2021.