08 April 2021
Channel 4 "contributes nearly £1bn" to UK economy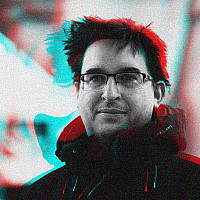 Channel 4 generated nearly £274 of GVA in the Nations and Regions, supporting almost 3k jobs outside of London, according to a new report.
The independent study, from EY, was calculated based on the broadcaster's most recent, 2019, financial results. This means it comes ahead of the implementation of its 4 All the UK strategy, so it anticipates this impact will grow.
The data also revealed that the broadcaster generated £992m of GVA for the UK economy as a whole, supporting 10,600 jobs.
"It's heartening to see the impact Channel 4 has above and beyond our work and spend within the broadcast industry. It reinforces the important role Channel 4 can play in helping to level up regional inequalities of income and opportunity across the UK," stated Channel 4 CEO Alex Mahon.
"Additionally, our commitment to the Nations and Regions through our 4 All The UK strategy will also help us achieve our vision to become even more representative of the UK."
In October 2019, Channel 4 opened its national headquarters in Leeds, as well as a creative centre in Glasgow. Bristol was launched in January 2020.
Its 4 All The UK strategy is a commitment to increase content spend in the Nations and Regions from the current quota of 35% to 50% by 2023.