18 March 2021
dock10 marks a decade since its first live broadcast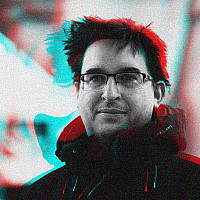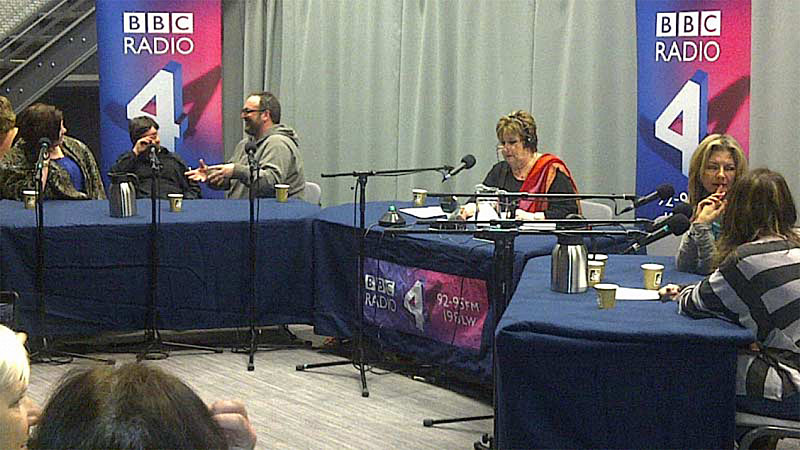 Ten years ago today Radio 4's Woman's Hour for Comic Relief made history as the first show to be broadcast live from MediaCityUK.
It featured comedians Jo Caulfield, Katy Brand, Susan Calman and Justin Moorhouse and was hosted by Jenni Murray who, fresh from performing 'Stands Up Comic Relief' at the Comedy Store in London, opened the live broadcast with words from her stand-up routine, "Yo me homies".
"Media City was quite sparse compared to now, everything smelt fresh, it must've been what it's like for the Queen every day she visits somewhere," said Justin Moorhouse.
"I remember being very excited about the day, meeting Jenni Murray and visiting the brand-new studios was a double delight; the audience and indeed the line-up were predominantly female - a good thing obviously. I was very excited and privileged to be a part of the history of MediaCityUK."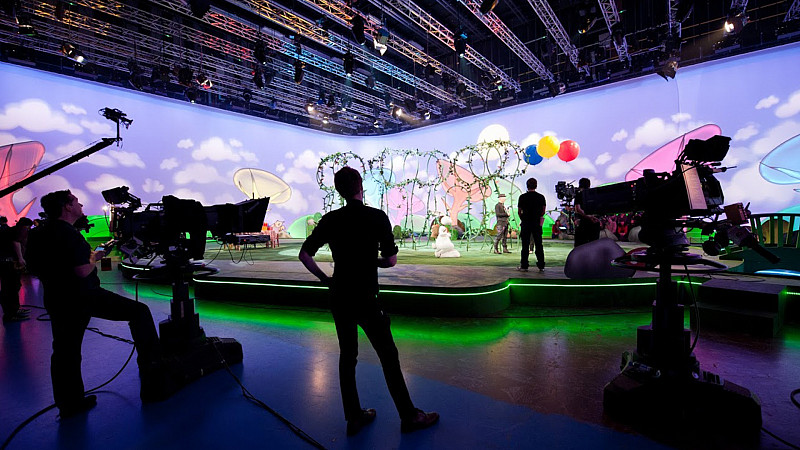 On the same day, the first television programme was also being made at dock10. The gameshow Don't Scare the Hare was presented by Jason Bradbury, who added:
"It was like a ghost town. It was lots of glass, lots of concrete, lots of building, and then little pockets of offices that were occupied. But there was no television. There weren't camera people going around. There wasn't a hubbub in the cafes and so on. There was nothing outside. It was just a really enormous studio that we filled with this exotic kind of Alice in Wonderland. But to be part of the first ever show at MediaCityUK was an honour!"
Over the last decade, the studios have played host to Election debates, Who Wants to be a Millionaire?, Blue Peter and Match of the Day. In 2017, dock10 "owned" Saturday nights as The Voice and Let It Shine went head-to-head on ITV and BBC. Both were filmed at the studios.
"The broadcast industry was sceptical about the move to Salford," said Andy Waters, Head of Studios.
"But now we are an internationally recognised media hub used by broadcasters and production companies from all around the world. I don't know anywhere else that brings together so many creative people from so many different organisations to create so much radio and television content on a single site. And with a regular influx of media students, it's wonderful to see the next generation of talent learning their tradecraft here. It's been a privilege to have been part of such a successful decade at dock10, and I'm looking forward to the next ten years."