25 January 2021
New history podcast will use Billy Joel song to unravel "under-explored" 20th-century subject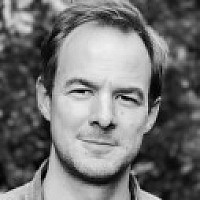 Harry Truman, Doris Day, Red China, Johnnie Ray... can Billy Joel help disentangle one of the most complex yet relatively unexplored periods in modern history?
We Didn't Start The Fire (WDSTF) is the name of a new history podcast, launching today, and will investigate the fraught nature of American, Korean and Cuba-Soviet Union relations from 1949 to 1991.
It's produced by Manchester-based audio-on-demand network Crowd Network, and will each week use a line from Billy Joel's seminal song to unravel a different topic associated with the subject.
The start of the series will join the dots between American cinema starlets, the rise of communism in East Asia and the advent of television in homes across the West.
The show is jointly hosted by broadcaster, writer and YouTuber Katie Puckrik, former host of Channel 4's The Word, and Tom Fordyce, one third of That Peter Crouch Podcast and co-host of Crowd Network's The Joe Marler Show.
The pair will be assisted by a different guest expert each episode, from specialist academics to pop culture aficionados, with UCL historian Dr Nick Witham on hand to discuss US president Harry Truman for the first episode.
Fordyce, the former BBC chief sports writer who left the broadcaster last summer, said: "As well as being a cracking song, We Didn't Start The Fire captured a time when the world seemed to be changing at a rate of knots. Those four decades had major ramifications for our lives today, yet it's a relatively under-explored period compared to other moments in time.
"We saw the song as a perfect way to guide podcast listeners through those years, and Katie and I are learning a lot from making the show. Even if you don't consider yourself a history buff, I think the series will grab your interest."
Running for potentially 118 episodes, WDSTF can be downloaded on all major podcast platforms with episodes released every Monday.