30 October 2020
Sundae delivers Halloween at Home campaign for Scream Street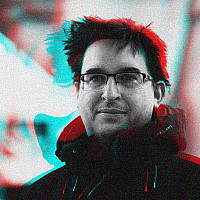 Sundae Communications has been hired by Coolabi Group to promote a Halloween at Home message.
Coolabi is the rights holder of animation, Scream Street, which launches its new series on CBBC this week.
The interactive, fun-filled campaign is aimed at children and their parents, featuring a free downloadable Scream Street Halloween at Home party pack.
There's also a dance challenge on CBBC's YouTube channel, featuring The Next Step, plus an interactive watch party, hosted by Tyger Drew Honey on Girl Talk's YouTube channel 'Girl Talk World'.
"This year, families across are approaching Halloween celebrations very differently and so our Scream Street campaign set out to reflect and support that," explained Fiona McGarva, Managing Director at Sundae Communications.
"Working closely with Coolabi Group, we are delighted with the fun, activity filled campaign we are delivering for spooky season, which is free for families everywhere to enjoy."