08 December 2021
Manchester agency wins brief to design and develop new site for Briggs & Forrester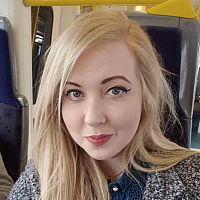 Manchester-based digital agency Unbranded Manchester has been selected by building services specialist Briggs & Forrester Group to design and develop a new website.
Following a competitive pitch process against five other large agencies across the UK, the Manchester agency secured the brief which will include working on brand development for the firm. 
The agency will aim to deliver the new website prior to Briggs & Forrester's 75th birthday celebrations at the end of January, in 2022.
Gemma Cope, Group Communications and Marketing Coordinator of Briggs & Forrester Group, said: "We decided to use Unbranded Manchester as they were the only agency who fully demonstrated an understanding of the data and analysis required to ensure we met our objectives. To them, the website was much more than just a nice design."
Hamad Mian of Unbranded Manchester added: "We're fast becoming known as the agency of choice for top tier SMEs looking to reflect their position in the market with highly visible and converting websites built from research and data. We're very excited to deliver the Briggs & Forrester website on time and measure the gains it delivers in the coming years."