23 November 2021
PhD Nutrition works with Brandon for lifestyle sub-brand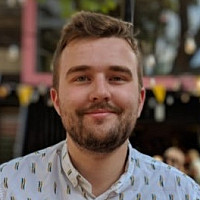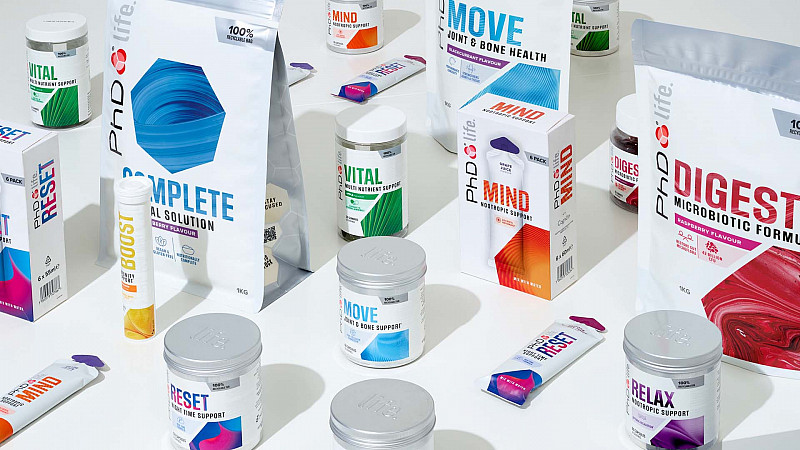 Altrincham-based design consultancy Brandon has worked with leading brand PhD Nutrition on the name, brand design and packaging of PhD Life.
The lifestyle supplements sub-brand is a step into the wellbeing and all-round performance space for PhD Nutrition, as the trend for supplements in functional health rises.
Brandon found that people were interested in improving everyday performance and enhancing quality of life, but understanding around lifestyle supplements was limited.
The newly designed products highlight benefits including 'Boost' and 'Relax' to capture attention, and use abstract patterns to bring them to life.
Brandon also created a teaser launch campaign which ran on social media this summer, alongside an educational campaign to highlight the everyday benefits to consumers.
Stephen Moon, CEO of Science in Sport, parent company of PhD, said: "This is a major launch for PhD, our active lifestyle nutrition brand, its biggest of the year.
"The range brings exciting new products to existing PhD Nutrition customers and will appeal more broadly to people wishing to boost their general well-being."
Jay Bates, Design Director at Brandon, added: "Our proposition of 'Optimise you for life' builds on PhD's grounding in clean, science-based sports nutrition, but talks to a more holistic approach. It's based on the desire to make positive feel-good choices without being bamboozled by complicated science and unfamiliar ingredients.
"And we built the product architecture around seven key need states - helping users to optimise different areas of their body and mind to be the best version of themselves."