03 September 2021
MoneySuperMarket's full brand relaunch introduces The MoneySuperSeven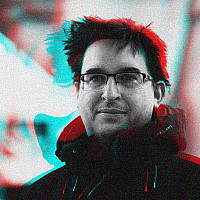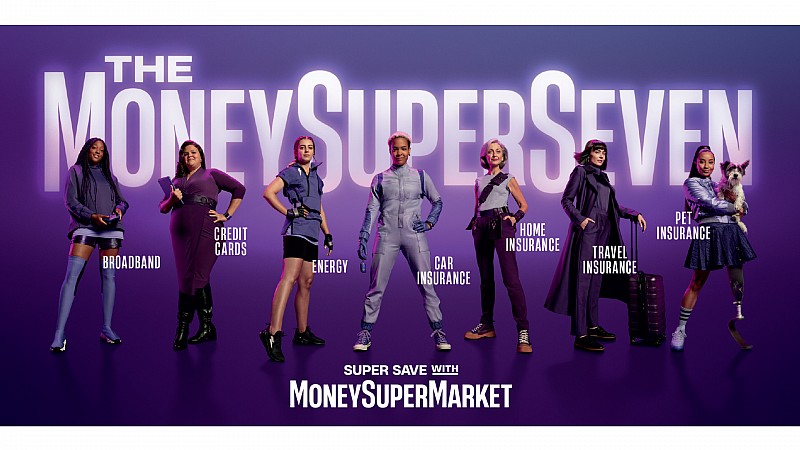 MoneySuperMarket is releasing a new campaign tonight, to signal a relaunch for the brand and a new positioning.
It comes following the appointment of New Commercial Arts to handle its brand communications and customer experience. The London operation took over following MoneySuperMarket's split from Engine in January at the turn of the year. Engine was behind its 2019 relaunch and the Get Money Calm messaging.
The campaign includes a new logo and brand identity as well as the introduction of The MoneySuperSeven - a "squad of money saving specialists" promoting the various products offered by the North West brand.
"We were looking for a creative idea that really demonstrates our range of products and the many ways in which people can switch and save money with MoneySuperMarket. The MoneySuperSeven captures this in a fun, exciting and memorable way," explained Mel Stonier, Head of Brand & Communications at MoneySuperMarket.
"We know people tend to shop around to compare products when their car or home insurance is up for renewal - typically around once or twice a year, but people are missing out on hundreds of pounds in further savings by not spending a little more time reviewing their other household bills in the same way. 
"There are always more ways to save with MoneySuperMarket, and this is at the heart of the new campaign. The more products our customers switch, the more they will save, and we're on a mission to save Britain money so they can keep more of their hard-earned cash!"  
The TV spot was directed by MJ Delaney through Merman Films.
"There's more than one way to save cash with MSM, in fact there are at least seven.  Hence the MoneySuperSeven.  Each one a ninja at saving money in their area of expertise," added Ian Heartfield, Creative Founder at New Commercial Arts.
"It's a tongue in cheek Bond/Mission Impossible/Ghostbusters mash up. Energetic, fun, loud, and unapologetically direct with its message to tell Britain they can save more money on more things."
New Commercial Arts was founded by adam&eve's James Murphy and David Golding, alongside Ian Heartfelt from BBH and Rob Curran from Wunderman.
The campaign launches today with a 60second and 30second TV advert, which is supported by OOH, VOD, Radio and Social.