16 March 2021
Brandon provides bright ideas for energy drink rebrand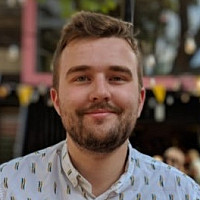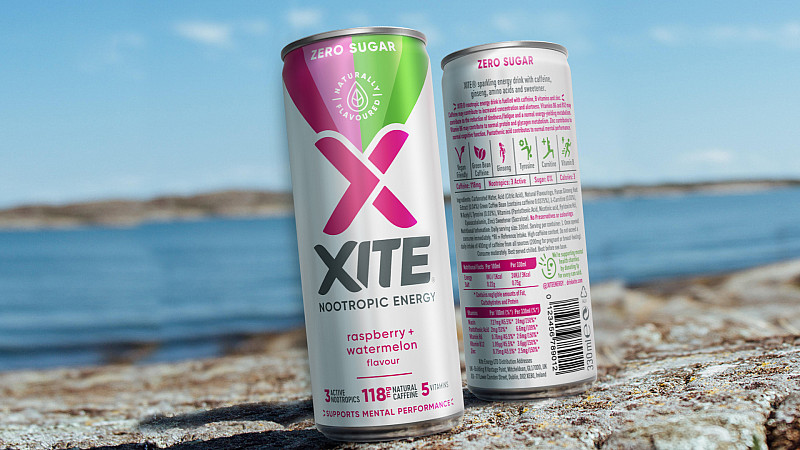 Altrincham-based brand design consultants Brandon have completed a relaunch of the brand and packaging for energy drink XITE.
XITE is marketed as the first UK nootropic drink - including natural supplements that have a beneficial effect on brain function, or nootropics. 
Their X identity has been retained by Brandon, now separated from the brand name as a focal point. The strapline 'nootropic energy' sits below.
Bobby Wells, Design Director at Brandon, said: "At its core, XITE is a functional drink to help with mood, motivation, concentration and creativity, and although the packaging design had made a step away from 'extreme energy' design codes, its design still put it in the realms of enhanced physical performance - albeit with a nod to its zero sugar and natural caffeine claims. So we wanted to dial up the benefits to the consumer straight away.
"When it comes to food and drink, we want to make positive choices and energy drinks shouldn't be an exception. By focusing on positive energy and 'enhanced mental performance' we were able to reposition XITE as something you can rely on to give you a lift within the everyday rather than a drink to keep you going on a long drive. With all the energy drinks on the market, XITE stands out as something exciting and accessible, and offers a sustainable lifestyle choice for consumers."
Oliver Bennett, FIA World Rallycross driver and co-founder of XITE Energy comments: "Finally we've got our branding right. The new look and feel of our cans really reflects our core values. Not only does it project the healthy image that the quality of the ingredients deserve, but it clearly illustrates the role it can play in improving consumers' mood and concentration."