15 October 2018
Educate North Awards return to Manchester for a fifth year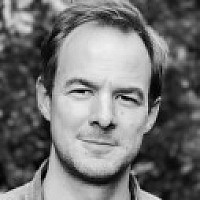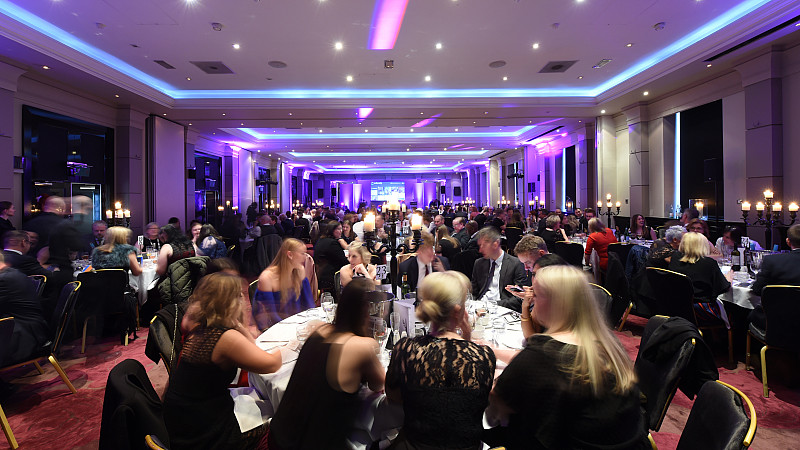 The Educate North Awards are returning for a fifth year - and entries are now open.
The leading event for the University and Higher Education sector returns on Thursday 25th April 2019, at The Hilton Hotel in Manchester.
The awards celebrate excellence and the world-class success of the North's University and Higher Education sector as well as rewarding success in Further and Sixth Form Education.
Newcastle was named University of The Year in 2018 at a glittering event which saw Wigan and Leigh College triumph along with Birkenhead Sixth Form. There were also wins for Manchester Metropolitan University, University of Central Lancashire (UCLAN), Leeds Beckett, Liverpool Hope, Bradford, Chester and The University of Hull.
Leadership, Innovation, Research Team of The Year were all celebrated along with awards for Apprenticeship Schemes, Student Experience and Partnerships with industry and commerce.
Sharmaine Mundozo (a student at The University of Central Lancashire – UCLAN) walked away with a £1000 cash prize and a Mentor after she pitched her business concept 'Joy Pad' to the audience in a three-way competition for students with bright ideas. She will be invited back in 2019 to show-off her business plan and progress. The University Entrepreneurs Grant was sponsored by CCL Digital.
Pictures from last year's Educate North awards
Liverpool Architects, Unit 3 Design Studio, Maths of The Day and The Literacy Company faced a fierce battle for spin-out businesses from the sector and all walked away with cash prizes in the University Entrepreneurs Challenge sponsored by UCLAN and The Pilot Group. They represented University of Liverpool, Liverpool John Moores University and the University of Chester; Skillsforge from the University of York was victorious in 2017.
"This has become an exciting and coveted set of awards in such a short time," said Professor Sir Cary Cooper CBE, Chairman of the Advisors.
"It is so important as Brexit approaches that we provide a platform for a sector which is so important for GDP and which employs 25% of the country's academic staff as well as nurturing more than half a million students in the universities alone.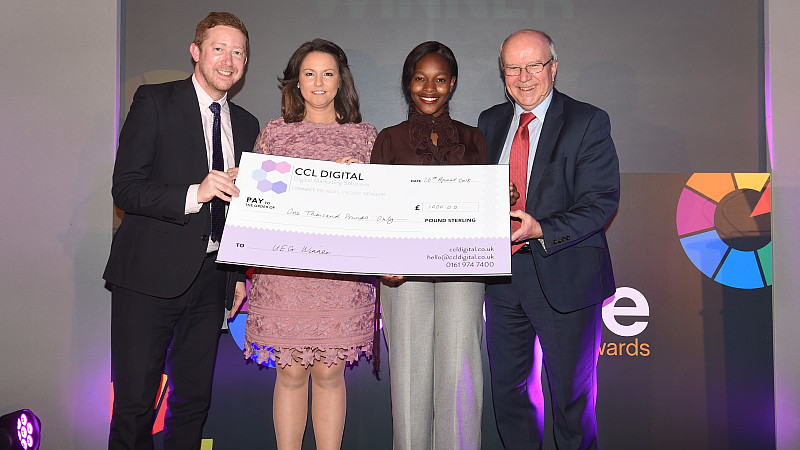 "The Judges, drawn from the region and across the country as well as from business, academia and other worlds, are eager to see real progress on all fronts and are looking for that element of uniqueness which will really make a difference to an institution and lives - I look forward to some real surprises."
Details on the 2019 University Entrepreneurs Grant and University Entrepreneurs Challenge will follow shortly.
For more details, please contact Becky Mellor at Don't Panic on Becky.Mellor@dontpanicprojects.com.