29 September 2021
New free-to-enter category in collaboration with Twitter launched at the Prolific North Marketing Awards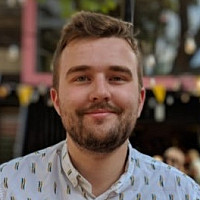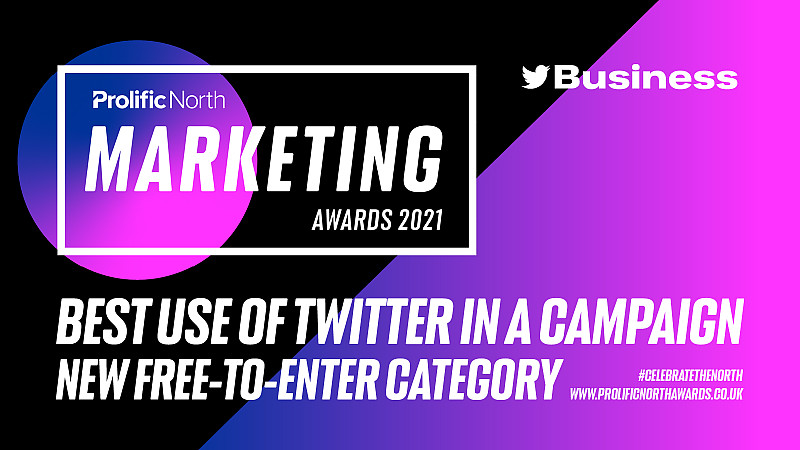 The Prolific North Marketing Awards, taking place on November 25th, have announced a new free-to-enter category recognising the Best Use of Twitter in a Campaign, supported by the social giant.
The Best Use of Twitter in a Campaign award is sponsored by Twitter Business, designed to find innovation on the social media platform and judged by a representative from the platform itself - who will be looking for a campaign from an agency or brand which stands out as creative, forward-thinking, and effective.
Get started on your entry today for the chance to have your Twitter activity seen and judged by leading social media figures, and demonstrate the power of the platform.
2021's Prolific North Marketing Awards will be presented at a ceremony hosted on November 25th at The Queens Hotel in Leeds, recognising all the top talent in marketing in the region.
Entries are open until October 8th and will be judged by a leading panel of judges drawn from across the most influential figures in the sector - with a shortlist to be revealed on Prolific North on October 28th.
Other categories at this year's awards include everything from Best Large Agency and Best In-House Team, to Best Brand Launch, Best Beauty Campaign, and Best Not-for-profit Campaign - another category which is free to enter.
The Marketing Awards close the 2021 Prolific North Awards season, including the Prolific North Champions Awards and the Tech Awards, which take place in Manchester on October 21st.