23 September 2021
The Prolific North Tech Awards 2021: The Shortlist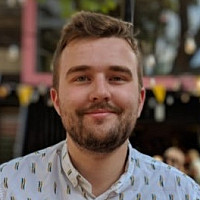 The finalists for this year's Tech Awards, which are set to be presented on October 21st, have been announced.
The Prolific North Tech Awards recognise the top talent which is making the North's tech sector one of the most important and exciting today. Across innovations, teams, businesses and individuals, the awards champion the region's success from the past year.
The Tech Entrepreneur of the Year category is to be decided by a combination of judges' scoring and a public vote, open now. Click here to cast your vote.
All the winners will be revealed at a ceremony hosted at the Science and Industry Museum in Manchester on October 21st, bringing together the region's tech figures to celebrate and party.
The awards event kicks off at 6:30pm and will include a drink on arrival and three-course meal before the presentation ceremony gets underway. Once complete, there will be further entertainment at the after-party. Book your place at the awards ceremony here - Early Bird tickets are available until September 30th.
Special thanks to this year's Associate Sponsor Verlingue, and Category Sponsor Better Placed.
Entries remain open for the final event of the Prolific North Awards season - submissions for the Marketing Awards close on October 8th.
The Prolific North Tech Awards 2021: The Shortlist
Innovation of the Year
Awaze - Payments Solution Project
BankiFi and The Co-operative Bank - transforming how banks respond to the needs of SMEs
Everflow Tech - Simple Quoting tool
Researchbods - Ex-plor: Platform innovation inspired by a pandemic
iCoupon
Autocab - 'Local Cab' in partnership with Uber
Peak: The Decision Intelligence Company
Digital Transformation of the Year
​​AND Digital for Lookers
Audacia - transforming AESSEAL's legacy systems
Awaze - Payment Solutions
Beeta
Everflow Tech
Peter & Paul for Coventry University Degree Show 2021
PZ Cussons
Space & Time Technology - Redefining data solutions
App of the Year
Autocab - Delivery Point
Gratuu
Modern English & Discovery Education: Discovery Education STEM Augmented Reality
Umii
Best Edtech Innovation
Alps Education - Alps Summit
Cantarus & Youth Sport Trust
Northcoders - Northcoders Bootcamp Hybrid Delivery
OneFile - Learning Hub
Tutorful
Best Healthtech Innovation
DSP - Explorer
Little Journey
Maxwellia - Lovima®
Best Martech Innovation
Beacon - The Beacon click fraud protection platform
BOSCO™ - Digital Marketing Intelligence Platform
MarCloud Technologies - Pardot Business Card Scanner
Outcider - Stakeholder Mapping
Salesfire - Visually Similar Search
Best Retail Innovation
iCoupon
iParcelBox - smart parcel delivery locker
Salesfire - Visually Similar Search
Cloud Technology Provider of the Year
Crimson Macaw
DSP - Explorer
Giacom World Networks
Planisware
Tech Start-up of the Year
Aircards
ddroidd
Gridfox
Mina Digital
Small Tech Company of the Year
Card Industry Professionals
DeliveryApp
Indiespring
Oddsphere - Shipster
Perform Partners
Razor
Silverchip
XR Games
Medium Tech Company of the Year
Apadmi
BigChange
DSP - Explorer
MPP Global
Nimble Approach
Large Tech Company of the Year
Awaze
Giacom World Networks
Infinity Works, part of Accenture
Kalibrate Technologies
Nexus Vehicle Rental
TalkTalk Business
Tech Team of the Year
Awaze - Novasol Payments team
Everflow Tech
Nublue Hosting Team
Tech PR Agency of the Year
SaaS Company of the Year
Autocab
BrightHR
Interact
Membr
Street Group
Total Processing
Tribepad
Voicescape
eCommerce Company of the Year
9xb eCommerce
Supercharged Commerce
Visualsoft
Tech for Good Award
Sponsored by Social Tech Communications
Alps Education - Alps Summit
FreelanceHER 100 - IN4 Group
Greystone & HapiPod Collaboration
Liverpool 5G Create
Mutual Vision
Pawprint Eco Companion - design by Verse
UK Coaching - Sudden Cardiac Arrest Digital Toolkit
Rapid Growth Award
DSP-Explorer
Nimble Approach
Northcoders
PixelMax