05 May 2020
Prolific North Awards: Meet the Small Integrated Agency of the Year 2019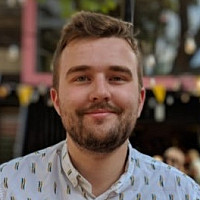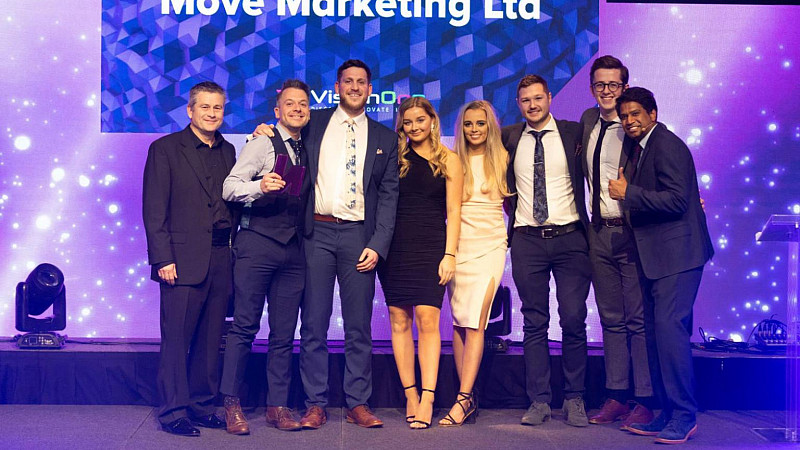 UPDATE: This year's event is now going to be held virtually
In 2019, Manchester's Move Marketing took home the title of Small Integrated Agency of the Year at the Prolific North Awards, coming ahead of a competitive field of other agencies to win.
It was only Move Marketing's second year of operations when they took home the award, with judges complimenting the honesty of the agency's entry and commenting on its international success despite its newness.
This year's Prolific North Awards, set to be hosted on September 8th, are open for entries now - so if you're a successful Northern company or have worked on a stellar campaign in the past year, download the entry form to get started on your entry now!
Alex Cairns, MD of Move Marketing, said they were "proud and humbled to have won Small Integrated Agency of the Year in just the second year of the business. The other category finalists had far bigger teams than Move so we went into it as a massive underdog.
"That in itself is testament to the integrity of the Prolific North Awards which we see as one of the most prestigious awards programmes in the industry."
The 2020 Prolific North Awards were recently postponed to September, with the entry deadline also being put back accordingly. Entries can now be made until June 26th.
All entries are judged using a rigorous and independent two-step process by our illustrious panel of judges drawn from leading figures in marketing, creative, digital and tech.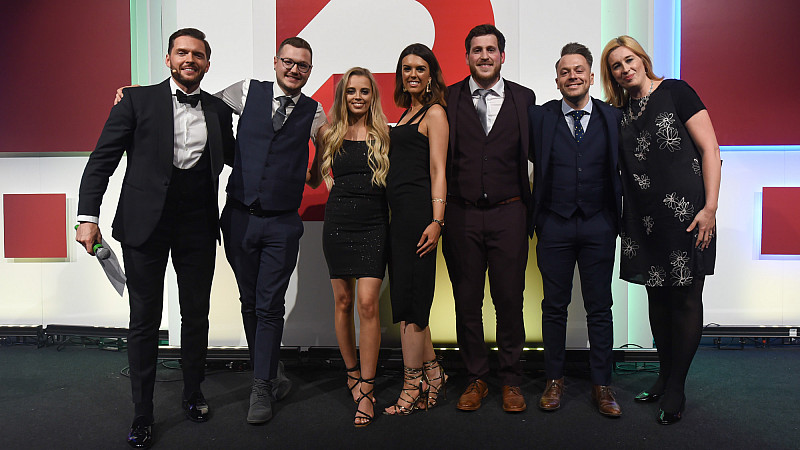 Cairns said: "The win was more about a complete approach and a body of work... The judges said that they were really impressed by the overall quality of our submission and that we are a small Manchester agency who are making waves internationally.
"That reflects the flexibility and dynamism we've applied in growing the business, some big achievements against the odds and also the fact that we pivot around a crystal clear B2B proposition for the manufacturing and science sectors."
The awards ceremony is without fail one of the biggest nights for creatives' calendars - bringing together hundreds of influential figures in one place to find out who's going to take home a trophy. It's a great place to celebrate and socialise with colleagues, as well as networking with people within and outside your sector.
2019's event, hosted at Victoria Warehouse, says Alex, "was a really vibrant event and a pleasure to share the room with the North's top agencies.
"The trophy itself was a little scuffed and scratched from some fairly intensive celebrations which moved on into Manchester City Centre in the early hours of the next morning but it made its way safely into Move HQ a few days later!"
"
Winning has enabled us to compete and win on a number of major national and European-level pitches.
Since taking the title of 2019's Small Integrated Agency of the Year, "things have moved quickly," he goes on. "We've taken on more staff and had numerous client wins. Beyond that though, it's also reinforced us with the credibility to implement a more dynamic programme of marketing content for ourselves, ranging from conference speaker slots and podcast interviews through to taking our own trade show space and even getting asked to write a chapter for a new international B2B marketing guidebook.
"Winning has done wonders in terms of raising our profile and enabling us to compete and win on a number of major national and European-level pitches in the months that followed. We've added to our client base in North America as well so overall we're definitely still 'making waves internationally' and the future looks really exciting for Move!"
This year's awards are hosted at The Point, Emirates Old Trafford Cricket Club. Early bird tickets are available now to attend the event. Ticket holders get a drink on arrival and three-course meal, before the prizegiving ceremony begins, followed by entertainment.
Any advice for ambitious young companies hoping to take home a Prolific North Award for themselves? Alex Cairns says, "Be authentic and have integrity in attempting to win. Be humble if you do win.
"If anything, current global events are acting as a constant reminder that all three are invaluable traits for any business."
Learn more about the Prolific North Awards
See the full list of categories, read the guidance for submissions, and make an entry online.
Sponsors