13 June 2019
The Northern eCommerce Awards will return this autumn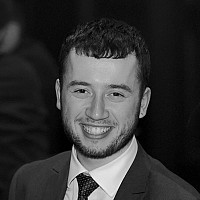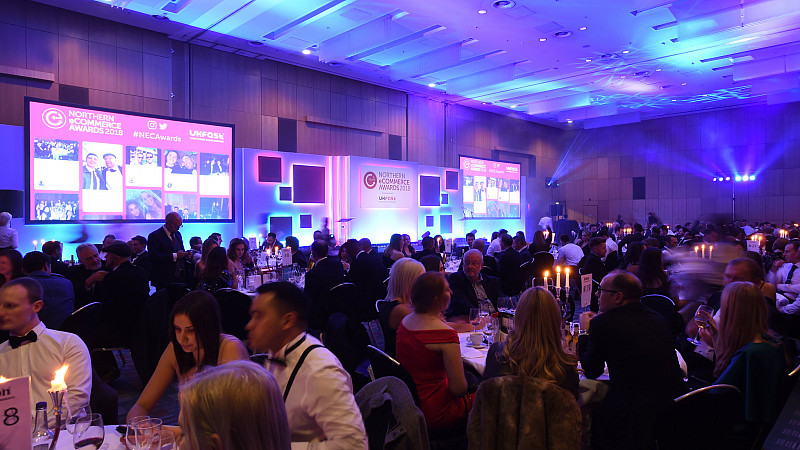 The Northern eCommerce Awards are back for a fourth year and will take place at the Hilton in Manchester this October. 
Delivered by Don't Panic and Prolific North, the awards (NECAs) celebrate the excellent work done by the Northern online retail and eCommerce community. 
The event will take place at the Hilton Deansgate in Manchester on Thursday 23rd October.
Guests can look forward to a drinks reception, a three-course gala dinner, and awards ceremony rewarding the best work from the sector. 
There are 24 categories open to entries, including B2B eCommerce site of the year, Best Online Experience, eCommerce Startup of the Year and many more. 
Companies, individuals and agencies who want to enter shouldn't hang about as all entries need to be submitted by June 28th. 
An expert panel of industry leaders will judge the entries on September 11th, and we'll reveal the shortlist for the awards the following day. 
Photos from last year's event
Ticket Prices
Early Bird Ticket Prices (Before 27 September 2019)
Individual Ticket – £145 + VAT
Table of Ten Ticket – £1300 + VAT
Standard Ticket Prices (From 28 September 2019)
Individual Ticket – £165 + VAT
Table of Ten Ticket – £1500 + VAT
Please note: Tickets are allocated on a first-come, first-served basis. All payments are due in advance of the event. Bookings will be held on a provisional basis and will not be confirmed until payment is made in full.
Cancellations: We regret that refunds cannot be made if tickets are cancelled within 28 days of the event.
To find out more, visit the website: www.northernecommerceawards.com