11 March 2022
Yorkshire agency names new Co-Director as former Director steps down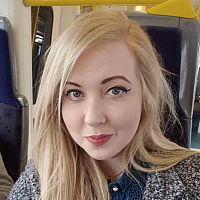 Knaresborough-based Eden Agency has promoted its Head of Client Services to the role of Co-Director.
The digital agency has promoted 29-year-old Sophie Sanders to the new role, who will take over from former Director Craig Gilchrist.
Gilchrist, one of the co-founders at the agency, decided to step down from his role at the end of February to spend more time with his family.
Sanders has worked at the agency since 2014, rising through the ranks from Marketing Assistant to Head of Client Services prior to accepting the role of Co-Director alongside Andy Litherland.
Sophie Sanders said: "I love Eden Agency, the team and our clients. I'm proud, as a woman in tech, to be given the opportunity to run a digital agency with Andy and I can't wait to help deliver results to our clients and to help our team grow."
Eden Agency Managing Director, Andy Litherland, added: "I have been very fortunate to work with Sophie over the last eight years.  Her enthusiasm and passion for Eden Agency is infectious and I'm looking forward to seeing her drive the company forward in the future."